Oculus Rift
Oculus Rift
---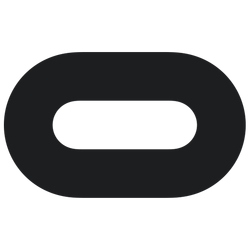 Oculus Rift is a next-generation virtual reality console.
Summary
The Oculus Rift is one of the earlier and best known VR headsets that released to the market. Based around the concept of stereoscopic vr, where each eye receives an image and the two give the illusion of vr, the Oculus Rift has had various development kits and pre-release models.
Early releases for the system were largely independent and experimental, but following huge investments from Facebook, more mainstream publishers have jumped on board to create unique experiences for the Oculus Rift. Oculus the company, meanwhile, have further invested in vr technology - for instance, the Samsung Gear VR is itself powered by Oculus technology.
Official Summary
Let your mind explore
Oculus radically redefines digital entertainment. Immerse yourself in games or go inside your favorite movies. Time travel, space travel, or hang out with friends in VR.
Games
Image
Name
Publisher
Genre
Platforms
EVE Valkyrie
CCP Games
Simulation, Shooter
Rift, PS4, PSVR
Among the Sleep
Krillbite Studio
Horror
OSVR, Rift, PS4, PSVR, Steam, Xbox One,
World Rally Championship 6
Bigben Interactive
Racing
OSVR, PS4, PSVR, Rift. Steam, Xbox One
Adventure Time: Magic Man's Head
Turbo Button
Platformer
OSVR, PSVR, Rift, Gear, Steam, Vive
ADR1FT
505 Games
Adventure, Sci-Fi
OSVR, PSVR, Rift, Vive
Arizona Sunshine
Vertigo Games
Shooter
OSVR, PSVR, Rift, Steam, Vive
VTime
Kitsune Studio
OSVR, Play, Star VR, Fove, LG 360 VR, Altergaze, Zeiss VR One, Homido, Freefly VR, Cardboard, Gear, Rift
Finding Gravity
GRACE Foundry
Rift
Behind You
Hatipoglu Sores, Kendal Hatipoglu
Action, Adventure, Indie, Early Access
OSVR, Vive, Rift
Glider Island
JOEY SIPOS
Simulator
OSVR, Vive, Rift
Ripcoil
Sanzaru Games
Rift
Zero-G VR
Linkus Studio
Adventure, Casual, Indie, Racing, Simulation, Sports
OSVR, Vive, Rift
Aquanox Deep Descent
Aquanox Team
Action, RPG, Simulation
OSVR, Vive, Rift
Rescuties! VR
Charles Deck
Arcade
Vive, Rift
The Visitor
NostalgicBear VR
Horror
OSVR, Vive, Rift
Life of Lon
Block Interval
Sidescroller
Vive, Rift
Serious Sam VR: The Last Hope
Croteam VR, Devolver Digital, Croteam
Action, Indie, Early Access
OSVR, Rift, Vive
Dead Bug Creek
California Rex
Adventure
OSVR, PSVR, Vive, Rift
Star Trek: Bridge Crew
Ubisoft
Scifi
Vive, Rift
MetaWorld (Improbable)
Improbable
MMO
OSVR, Gear, PSVR, Vive, Rift
Fruit Ninja VR
Halfbrick Studios
Simulator
OSVR, Play, Star VR, Fove, LG 360 VR, Altergaze, Zeiss VR One, Homido, Freefly VR, Daydream, Rift, PSVR, Vive
Project Sansar
Linden Lab
Experiences
Vive, Rift
Perfect Angle VR - Zen Edition
Ivanovich Games
Casual, Indie, Simulation, Strategy
OSVR, OSVR, Play, Star VR, Fove, LG 360 VR, Altergaze, Zeiss VR One, Homido, Freefly VR, Cardboard, Rift, Vive
Archean Worldbuilder
Defective Studios
Application
OSVR, Play, Star VR, Fove, LG 360 VR, Altergaze, Zeiss VR One, Homido, Freefly VR, Gear, Cardboard, Vive, Rift
Rexodus: A VR Story Experience
Steelehouse VR Studios
Casual, Free to Play, Indie
OSVR, Vive, Rift
Crazy Machines 3
FAKT Software
Simulation, Strategy
OSVR, Vive, Rift
Moon Strike
Moon Strike
Arcade
Vive, Rift
House of the Dying Sun
Marauder Interactive, LLC
Action, Indie, Simulation, Early Access
OSVR, Rift, Steam, Vive
Anomalie
Krush Technologies
Adventure, Simulation
OSVR, Vive, Rift
InMind VR
Nival
Adventure
OSVR, OSVR, Play, Star VR, Fove, LG 360 VR, Altergaze, Zeiss VR One, Homido, Freefly VR, Gear, Cardboard, Vive, Rift
Crashed Lander
Don Whitaker, Brain Blinks
Indie
OSVR, Vive, Rift
Digital Combat Simulator World
The Fighter Collection & Eagle Dynamics, Inc.
Simulator
OSVR, Vive, Rift
Theme Park Studio
Pantera Entertainment
Early Access, Indie, Simulation
OSVR, Vive, Rift
Protonwar
Outer Planet Studios
Action, Indie, Early Access
OSVR, Vive, Rift
Project Arena
CCP Games
Prototype
Vive, Rift
The Hum: Abductions
Totwise Studios
Horror
OSVR, PSVR, Vive, Rift
The Music Room
CHROMACoda
Application
PSVR, Vive, Rift
Velocity Angels
Wild Child Games
MMO
Vive, Rift
Luna
Luna
Rift
Killing Floor: Incursion
Trip Wire
Rift
CastleStorm VR
ZEN Studios
OSVR, Gear, Rift
Wilson's Heart
Twisted Pixel
Rift
Fusion Wars
estudiofuture
Gear, Rift
PULSAR: Lost Colony
Leafy Games, LLC
OSVR, Rift
Sky Fighter: Training Day
3D Scenica
Gear, Rift
Wild West Outlaws
Thomas Pasieka
Rift
VR Sports Challenge
sanzaru
Rift
Metro Wrap
Valve
Rift
I Expect You To Die
Schell Games
Rift
ROBLOX
Roblox Corporation
Rift
Escape: Close Call
Tarboosh Games
Action, Casual, Indie
OSVR, Rift
IRacing
iRacing.com Motorsport Simulations, iRacing
Massively Multiplayer, Racing, Simulation, Sports
OSVR, Rift
Invasion Force
Ghost Machine
Rift
Geocore
Anarchy Interactive
Action, Indie, Early Access
OSVR, Rift
Bank Limit
Tastee Beverage Studios
Rift
Lunar Flight
ShovSoft
OSVR, Rift
Dragon Front
High Voltage
Rift
Darknet
E McNeill
Gear, Rift
SuperBike TT
Ghost Machine
Racing, Sports, Early Access
OSVR, Rift
Herobound Spirit Champion
Gunfire Games
OSVR, Rift, Gear
Esper
Coatsink
OSVR, Gear, Rift
Damaged Core
High Voltage, Oculus
Rift
Edge of Nowhere
Insomniac Games
Rift
Lucky's Tale
Playful Corp.
Rift
Subnautica
Unknown Worlds Entertainment
Adventure, Indie, Early Access
OSVR, Rift
Assetto Corsa
Kunos Simulazioni
Indie, Racing, Simulation, Sports
OSVR, Rift
Bullet Train
Epic Games
Rift
The Climb
CRYENGINE
Rift
Technolust
IRIS VR
OSVR, Rift
Tokyo Warfare
Tokyo Warfare
OSVR, Rift
KartKraft
Black Delta
Racing, Simulation, Sports, Early Access
OSVR, Rift
Elite Dangerous
Frontier Developments
Space Simulator
OSVR, Rift
Displacement Theory
Karel, Oculus
Rift
P.O.L.L.E.N.
Mindfield Games
Adventure, Indie
OSVR, Rift
Dreadhalls
White Door Games, SL
Gear, Rift
Stranded Deep
Beam Team Games, Beam Team Pty Ltd
Adventure, Indie, Early Access
OSVR, Rift
Star Citizen
Roberts Space Industries
Rift
Space Nomads
Loading Studio
Rift
Space Hulk: Deathwing
Games Workshop Ltd.
OSVR, Rift
The Solus Project
Teotl
OSVR, Rift
Private Eye
PrivateEyeVR
Rift
Lifeless
Rigid-Soft, Green Man Gaming Publishing
OSVR, Rift
Kingdom Come: Deliverance
Warhorse Studios
Rift
Heavy Gear Assault
RiftInto
Rift
EverQuest Next
Daybreak Game Company LLC
Rift
Insignificant
Significant Games
OSVR, Rift
Ground Branch
BLACKFOOT STUDIOS
Rift
The Forest
fmod
OSVR, Rift
Flagship
Urban Logic Games Ltd.
Rift
Enemy Starfighter
House of the Dying Sun
Rift
Salvaged
Opposable Games
Rift
Back to Dinosaur Island Part 2
Crytek
Simulation
OSVR, Rift
Vektron Revenge
ludotex
Gear, Rift
Audio Arena
Yorick van Vliet
Gear, Rift
SNOW
Poppermost
OSVR, Rift
Kerser
IRIS VR
OSVR, Gear, Rift
Kona
Parabole
Adventure, Indie, Early Access
OSVR, Rift, PSVR
BlazeRush
Targem Games
Action, Indie, Racing
OSVR, Rift
Smashing the Battle
Studio HG
OSVR, Rift
Rooms: The Unsolvable Puzzle VR
HandMade Game
Adventure, Casual, Indie
OSVR, Rift
Alison Road
Lilith Ltd.
Rift
Rock Band VR
Oculus, Harmonix
Rift
Into the Dead
PIKPOK
Gear, Rift
Pinball FX2 VR
ZEN Studios
OSVR, Rift
BouncerVR
Terra Novita Software
Gear, Rift
Shufflepuck Cantina Deluxe
Agharta Studio
Action, Indie, Sports
OSVR, Rift
Aderyn's Cradle
Mojo Game Studios
Rift
Final Burn
Final Burn Alpha
Rift
Obduction
Cyan Games
Adventure, puzzle
OSVR, Rift
DiRT Rally
Codemasters Racing Studio
Racing, Simulation, Sports
OSVR, Rift
Defense Grid 2 VR
Hidden Path Entertainment
OSVR, Rift
Chronos
Gunfire Games
RPG
Rift
Narcosis
Honor Code, Inc.
Adventure, Indie
OSVR, Rift
AirMech VR
Carbon Games
OSVR, Rift
Voc Machine
Minority Media Inc
Rift
Darkfield VR
VR Bits
OSVR, Gear, Rift
Ether One
White Paper Games
Adventure, Indie
OSVR, Rift
Tactera
E McNeill
Gear, OSVR, Rift
Dead & Buried
Andrew and Ryan
Rift
Saurian
Max Media
OSVR, Rift
ChromaGun
Pixel Maniacs
Action, Adventure, Indie
OSVR, Rift
Floor Plan
Turbo Button
Gear, Rift, OSVR
Flying Acres VR
Ben Librojo
Rift
Shironeko VR Project
COLOPL Inc.
Gear, Rift
ZR: Zombie Riot
PlaySide VR
Rift
VR Tennis Online
COLOPL
Rift
Void 21
TARANASUS STUDIO
OSVR, Rift
Rift's Cave
Frost Earth Studio
Adventure, Indie, Early Access
OSVR, Rift
CAT Interstellar
Ionized Games
Adventure, Indie, Early Access
OSVR, Rift
Alice VR
Carbon Studio VR
OSVR, Rift
Korix
Stellar VR
Rift
Hitman GO: VR
Square Enix
OSVR, Gear, Rift
FIRMA
DigitalJogn
Rift
Casino VR Poker
Casino VR Ltd
Gear, Rift
Please, Don't Touch Anything
Four Quarters, BulkyPix
Indie
OSVR, Gear, Rift
Swing Star VR
Computer Lunch
OSVR, Rift, Gear
Feral Rites
Insomniac Games
Rift
S.E.N.S.
ARTE Creative
Gear, Rift
The Unspoken
Insomniac Games
Rift
JUMP
Endeavor One Inc.
Action, Indie
OSVR, Rift, Gear
Space Bit Attack
Lucid Sight, Inc.
OSVR, Rift
Toy Plane Heroes
Oasis VR.
OSVR, Rift
Baseball Kings VR
Appnori
Rift
Mythos of the World Axis
Ats Kurvet
OSVR, Rift
SUPERHOT
SUPERHOT Team
Action, Indie
OSVR, Rift, PSVR
ElemenTerra
Freeform Labs
Rift
Farlands
Oculus
Exploration
Rift
Minformer
Riftcat
Rift
Crystal Rift
Psytec Games
Dungeon Crawler
OSVR, Gear, PSVR, Rift, Vive
Vendetta Online VR
Guild Software
MMO
Vive, Gear, Rift
Nighttime Terror
Mark Schramm
OSVR, OSVR, Play, Star VR, Fove, LG 360 VR, Altergaze, Zeiss VR One, Homido, Freefly VR, Gear, Cardboard, Rift
EVE: Gunjack
CCP Games
Sci-Fi, Shooter
OSVR, PSVR, Rift, Gear
Poly Runner VR
Lucid Sight, Inc.
Casual, Indie
OSVR, Gear, Vive, Rift
Bazaar
VRJAM
Puzzle
OSVR, Gear, Vive, Rift
INSURGENT: Shatter Reality
Lionsgate
OSVR, Play, Star VR, Fove, LG 360 VR, Altergaze, Zeiss VR One, Homido, Freefly VR, Gear, Cardboard, Rift
Dead Secret
Robot Invader
Puzzle
OSVR, Rift, PSVR, Gear, Vive
The Night Cafe: A VR Tribute to Vincent Van Gogh
Borrowed Light Studios
Experience
OSVR, Rift, Steam, Vive
Boogeyman
Barry McCabe
Action, Indie, Strategy
OSVR, Rift, Steam
ABE VR
Hammerhead VR
Horror, Adventure
OSVR, REPLACE
Ancient VR Coaster
Crovax Studios
Adventure, Casual, Indie, Simulation
OSVR, Rift, Steam, Vive
Amigdala
GuidiGermano
Action, Adventure, Indie
OSVR, Rift, Steam
ARM Planetary Prospectors Asteroid Resource Mining
Nefarious Dimensions iNteractive
Action, Adventure, Casual, Indie, RPG, Simulation, Strategy, Early Access
OSVR, Rift, Steam
House of Alice
Cuddles and Snowflake
Adventure, Casual, Indie, Strategy, Early Access
OSVR, Rift, Steam, Vive
Monowheels VR
IMGNATION Studios
OSVR, Rift, Steam, Vive
Don't Let Go!
Skydome Studios
Action, Horror
OSVR, Rift, Steam, Vive
Ultimate Booster
GexagonVR
Experience
OSVR, Rift, Steam, Vive
Desk Scene - Check Your Camera Bounds
NeoZeroo
Application
OSVR, Rift, Steam, Vive
No Control
MoonShine Games
Rollercoaster
OSVR, Rift, Steam, Vive
Rollercoaster Adventure
ArdigitC
Rollercoaster
OSVR, Rift, Steam, Vive
Marble Land
George Tudor
Puzzle
OSVR, Rift, Steam, Vive
Kitty Catcher
JPM
Arcade
OSVR, Rift, Steam, Vive
Tales of the PaperclipPenguins - The Cleanup
Suchworks Ltd
Adventure, Puzzle
OSVR, Rift, Steam, Vive
Subway Car
Tore Knabe
Experiences
OSVR, Rift
Colosse
Fire Panda
Experience
Rift, Gear, Vive
VirZOOM Arcade
VirZOOM
Sports
Rift, Vive
Abbot's Book Demo
The Abbot's Book, LLC
Puzzle
OSVR, Vive
Realities
realities.io
Experience
Rift, Vive
Return Zero VR
GroundControl
Racing
Rift, Vive, Play, iOS
Gravity Compass
Novawake Studios
Experience
Rift, Vive
Grove - VR Browsing Experience
Mure VR
Application
OSVR, Rift, Steam, Vive
Metro Warp
Another Yeti
Casual, Indie, Strategy
OSVR, Rift, Steam, Vive
Space is Alive
Pigsy Games
Experience
OSVR, Rift, Steam, Vive
Little Big Dungeon
Tore Knabe
Adventure
OSVR, Rift, Steam, Vive
The Adventures of Max Fear
MoonShine Games
Adventure
OSVR, Rift, Steam, Vive
The Great Wall of China VR
Jason123
Experiences
OSVR, Rift, Steam, Vive
Dimensional
Head Start Design
Puzzle
OSVR, Rift, Steam, Vive
Bowl VR
Carbon Fiber Games
Sports
OSVR, Rift, Steam, Vive
VR zGame
StormBringer Studios OU
Horror
OSVR, Vive
VR Insane Asylum
Pocket Experience
Horror
OSVR, Rift, Steam, Vive
VIRTUAnimator
Pheonise
Application
OSVR, Rift, Steam, Vive
River Ecosystem Conservation
TTU iCube
Rift
SkidMarks VR
RedRabbit
Driving
OSVR, Rift, Steam, Vive
The Other Dimenson
Jason123
Puzzle
OSVR, Rift, Steam, Vive
STUNT-MUNTA
PolyTRONik Vr
Experiences
OSVR, Rift, Steam, Vive
VR Art Gallery
ZefirVR
Experience
OSVR, Rift, Steam, Vive
CINEMATARIUM
VRGAMEMAGIC
Application
OSVR, Rift, Steam, Vive
VR ABDUCTION
PAREON VR
Experience
OSVR, Rift, Steam, Vive
LeapMaze VR
RedRabbit
Puzzle
OSVR, Rift, Steam, Vive
Looking for Fireflies
IsabelLee
Puzzle
OSVR, Rift, Steam, Vive
Immersive Dassault Aviation
Dassault Aviation / Modedemploi SOFTEAM Digital
Rift
Modern Apartment
DIGITALREBELS.pl
Rift
The 7 Gates of Survival
Brainiacs Apps
Rift
WonderLand Ship
TINO
Rift
Chemistry Experiment VR
charlie177
Rift
Pale Blue Dot
RedRabbit
Rift
Stunt Kart
Rick Dangerous
Rift
LIFT
TTU iCube
Rift
Surge
House of Secrets
Experience
Rift, Vive, OSVR
Fly This Europa XS
StevoKeano
Rift, Play
RCVR
MoonShine Games
Rift, Play
The Watcher
MoonShine Games
Rift
Desert Ride Coaster
iNFINITE Production
Rift
Little Expedition
GIRA
Rift
Space Balls VR
Jorge Sandín Muñoz
Rift, OSVR
Virtual Insanity
vrgamegirl1984
Rift
Magical Rift Heroine
Samuli Jääskeläinen
Rift
Pus Pus Platypus
Samuli Jääskeläinen
Rift
Fractal Matrix VR
schizo604
Experience
Play, Vive, Rift, Gear, iOS, OSVR
Rainbow Jellies
WrenAR (Chris Wren)
Experience
Rift, Vive
The Great Dictator - Charlie Chaplin
RedRabbit
Rift
LA 2097 - Precipice
ZX81
Sci-Fi
Rift, Vive, OSVR
Glider Island VR
5D Realities
Rift
Wave Magic
AnthonyGraceffa
Rift
Sampa VR
Minos
Rift
Multi-storey Car Parking VR
Khurram Samad
Puzzle, Driving
Rift
Circuit Warz VR Simulator
Michael Callaghan
Simulation, Education
Rift, OSVR
IOMoon
Head Trip Games
Action, Simulation
Rift
BSB Architecture and Design - The VR Experience
Viewport
Rift
Chopper VR
RedRabbit
Rift
Red Button
UP! ROCKET
Rift
Mental Torment: Episode Two
The Andronauts
OSVR, Rift
Hellicott City
Seven Hill Games
OSVR, Rift
Flying Aces VR
Ben Librojo
OSVR, Rift
VRBang
20secondstosun
iOS, Play, Gear, Rift
Lipster Chat
peterept
Gear, Rift
Dirrogate - A VR novel
Clyde DeSouza
Rift
Dirrogate: Memories with Maya
Clyde DeSouza
Play, Rift, Gear
Turret Attack VR
Bullardo.
Gear, Play, Rift
Caleidoscope Eye IV - Sirius
schizo604
Rift, Gear
Scorched Battalion
ByMe Games
Rift, Gear
VRJam: A Puppet's Heartstring
Johan Kallberg Andreas Sandskar, Philippe Vivien
Gear, Rift
VRJam: Damnfields
Marco Colombo
Gear, Rift
VRJam: Audio Arena
Skydome Studios (Yorick van Vliet)
Gear, Rift
VRJam: W.A.R.P.
DarkAkuma
Gear, Rift
VRJam: Cityscape Repairman
Peter J Fisher
Gear, Rift
VRJam: Crashland Reborn
Llyr ap Cenydd
Gear, Rift
The Cryogenian
Julius Horsthuis
Rift, Gear
Shipwreck: A 3D Experience
Hexa 360
Experience
Play, Vive, Rift, Gear
InMind
Nival VR.
Experience
Vive, Rift, Play, Gear
Virtual LA: Hollywood Boulevard
Hexa 360
Experience
Play, Vive, Rift, Gear
Dream Beach 360
Feel the Relaxation
Play, Rift, Gear
Maze Roller
Meerkat Gaming
Rift, Gear
Showdown
Square Enix
Rift
Respiratory System Tour
TTU iCube
Rift
Caffeine
Incandescent Imaging
OSVR, Rift
DreadEye
Digital Happiness
OSVR, Rift
Fly to KUMA
colopl
Puzzle, Educational, Casual
PSVR, Rift
Blocks
Leap Motion
Puzzle Simulation
Rift, Vive
Worldy Cup
Tommosaur
Action, Indie, Sports, Early Access
Vive, Steam, Vive
First Impact: Rise of a Hero
Red Meat Games
Open World, Action-RPG
Rift, Steam, Vive
Caldera Defense
FLARB
Shooter
Play, Rift
Zen Splash VR
RhinocerosHorn
Action, Arcade, Casual, Shooter, Sports
Zombie City Defense 2
Mozg Labs
Action, Indie, Simulation, Strategy
Steam, Rift
Starters Orders 6 Horse Racing
Strategic Designs Ltd.
Simulation, Sports, Strategy
Steam, Rift
Steel Combat
COLOPL, Inc.
Action, Fighting
Rift
TacoFace
KLNK Inc.
Casual, Indie
Rift, Steam, Vive
Synthesis Universe: Maze
OlivierJT
Rift
Balloon Chair Death Match
Climax Studios
Arcade
Rift
Rec Room
Against Gravity
Action, Casual, Shooter, Social VR, Sports
OSVR, Vive, Rift, PSVR
MetaWorld
HelloVR
Social MMO
Rift, Vive, PSVR, Daydream, Gear
Media
Videos
Screenshots