LG 360 VR
LG 360 VR
---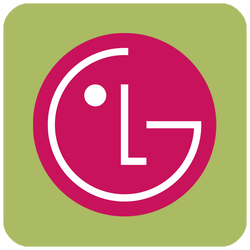 LG 360 VR is a next-generation virtual reality console.
Summary
The LG 360 VR is a unique device that's somewhat similar to the Avegant Glyph. Because it uses the LG G5 to deliver VR content, it's not restricted to a special LG store - content can be delivered from any source, as long as it's deliverable on Android.
Official Summary
Plunge into another world with this light-weight, compact, and portable viewer. It's all seamlessly controlled through the LG G5.
Technical Specifications
Display - 1.88" IPS LCD x 2 EA, 920 x 720 per Eye, 639 ppi Real RGB
Optic - Horizontal FOV (field-of-view) 80° lens
Sensors - 6-axis (Gyro & Accelerometer) Proximity Sensor
VR Type - Multimedia Headset & Mobile Tethered Type
Dimensions - 164.1 x 185.6 x 45.9 mm
Weight - 4.12 oz.
USB Type - USB 2.0 & USB Type-C™ Port
Headset Solution - 3.5 mm Headphone Jack
Compatible Devices - LG G5*
LG G5 and LG 360 CAM sold separately
Games
Image
Name
Publisher
Genre
Platforms
A Chair in a Room: Greenwater
Wolf & Wood Interactive Ltd
Adventure, Indie, Simulation
OSVR, OSVR, Play, Star VR, Fove, LG 360 VR, Altergaze, Zeiss VR One, Homido, Freefly VR, Cardboard, Gear, Steam, Vive
Air Hockey VR
Trioxin245 Software
OSVR, Play, Star VR, Fove, LG 360 VR, Altergaze, Zeiss VR One, Homido, Freefly VR, Cardboard, Gear, iOS
Archean Worldbuilder
Defective Studios
Application
OSVR, Play, Star VR, Fove, LG 360 VR, Altergaze, Zeiss VR One, Homido, Freefly VR, Gear, Cardboard, Vive, Rift
Art Gallery VR
Virtualitus
OSVR, Play, Star VR, Fove, LG 360 VR, Altergaze, Zeiss VR One, Homido, Freefly VR, Cardboard
Baskethead
Oculus
Sports
OSVR, Play, Star VR, Fove, LG 360 VR, Altergaze, Zeiss VR One, Homido, Freefly VR, Gear, Cardboard, Vive
Blood VR
Raydingoz
OSVR, Play, Star VR, Fove, LG 360 VR, Altergaze, Zeiss VR One, Homido, Freefly VR, Cardboard, Gear
BombSquad
Eric Froemling
OSVR, Play, Star VR, Fove, LG 360 VR, Altergaze, Zeiss VR One, Homido, Freefly VR, Cardboard, Gear
Cubic Room VR
Anyplays
OSVR, Play, Star VR, Fove, LG 360 VR, Altergaze, Zeiss VR One, Homido, Freefly VR, Cardboard
CurveBall VR
BurgoyneVRdev
OSVR, Play, Star VR, Fove, LG 360 VR, Altergaze, Zeiss VR One, Homido, Freefly VR, Cardboard
FastHit VR
PROTEUS VR LABS
OSVR, Play, Star VR, Fove, LG 360 VR, Altergaze, Zeiss VR One, Homido, Freefly VR, iOS, Cardboard
Flying Fighter
Amytis Games
OSVR, Play, Star VR, Fove, LG 360 VR, Altergaze, Zeiss VR One, Homido, Freefly VR, Cardboard
Gun Blast VR
Mimicrysoft
OSVR, Play, Star VR, Fove, LG 360 VR, Altergaze, Zeiss VR One, Homido, Freefly VR, Cardboard, Gear
Gunner
nDreams
Arcade, Shooter
OSVR, Play, Star VR, Fove, LG 360 VR, Altergaze, Zeiss VR One, Homido, Freefly VR, Cardboard, Gear
Hardcode
Jedium Game Studio
OSVR, Play, Star VR, Fove, LG 360 VR, Altergaze, Zeiss VR One, Homido, Freefly VR, Cardboard
Hidden Template - VR Adventure
HandyGames
OSVR, Play, Star VR, Fove, LG 360 VR, Altergaze, Zeiss VR One, Homido, Freefly VR, Cardboard, Gear
InCell VR
NIVAL VR
OSVR, OSVR, Play, Star VR, Fove, LG 360 VR, Altergaze, Zeiss VR One, Homido, Freefly VR, Cardboard, Gear
InMind VR
Nival
Adventure
OSVR, OSVR, Play, Star VR, Fove, LG 360 VR, Altergaze, Zeiss VR One, Homido, Freefly VR, Gear, Cardboard, Vive, Rift
INSURGENT: Shatter Reality
Lionsgate
OSVR, Play, Star VR, Fove, LG 360 VR, Altergaze, Zeiss VR One, Homido, Freefly VR, Gear, Cardboard, Rift
Lamper VR 2.0
Archiact Interactive Ltd.
OSVR, OSVR, Play, Star VR, Fove, LG 360 VR, Altergaze, Zeiss VR One, Homido, Freefly VR, Cardboard
Lost Contact VR - BlastVR B1
BlastVR
OSVR, Play, Star VR, Fove, LG 360 VR, Altergaze, Zeiss VR One, Homido, Freefly VR, Cardboard
Nighttime Terror
Mark Schramm
OSVR, OSVR, Play, Star VR, Fove, LG 360 VR, Altergaze, Zeiss VR One, Homido, Freefly VR, Gear, Cardboard, Rift
Perfect Angle VR - Zen Edition
Ivanovich Games
Casual, Indie, Simulation, Strategy
OSVR, OSVR, Play, Star VR, Fove, LG 360 VR, Altergaze, Zeiss VR One, Homido, Freefly VR, Cardboard, Rift, Vive
Proton Pulse
ZeroTransform
Indie
OSVR, OSVR, Play, Star VR, Fove, LG 360 VR, Altergaze, Zeiss VR One, Homido, Freefly VR, Cardboard
Qube Residence VR
Radu Cius
OSVR, Play, Star VR, Fove, LG 360 VR, Altergaze, Zeiss VR One, Homido, Freefly VR, Cardboard
Romans from Mars 360
Sidekick Ltd.
OSVR, Play, Star VR, Fove, LG 360 VR, Altergaze, Zeiss VR One, Homido, Freefly VR, Cardboard, Gear
Sheriff VR
VRGIANT
OSVR, Play, Star VR, Fove, LG 360 VR, Altergaze, Zeiss VR One, Homido, Freefly VR, Cardboard, Gear, iOS
Snow Strike
dpid.co
OSVR, Play, Star VR, Fove, LG 360 VR, Altergaze, Zeiss VR One, Homido, Freefly VR, Cardboard, Gear
Space Box: The Journey Out of the Box
Tom Graczyk
platform, puzzle
OSVR, Play, Star VR, Fove, LG 360 VR, Altergaze, Zeiss VR One, Homido, Freefly VR, Cardboard
Surreal VR
Surreal Games
Adventure, Casual, Free to Play, Indie, Massively Multiplayer, Simulation
OSVR, OSVR, Play, Star VR, Fove, LG 360 VR, Altergaze, Zeiss VR One, Homido, Freefly VR, Cardboard
The Last Standing VR
BlastVR
OSVR, Play, Star VR, Fove, LG 360 VR, Altergaze, Zeiss VR One, Homido, Freefly VR, Cardboard, Gear
Unicycle Delivery Service
Level 13 Games Inc.
OSVR, Play, Star VR, Fove, LG 360 VR, Altergaze, Zeiss VR One, Homido, Freefly VR, Cardboard
Volvo Reality
Volvo Cars of North America, LLC
OSVR, Play, Star VR, Fove, LG 360 VR, Altergaze, Zeiss VR One, Homido, Freefly VR, Cardboard
VR Battle Helicopters
Digital World Studio
OSVR, Play, Star VR, Fove, LG 360 VR, Altergaze, Zeiss VR One, Homido, Freefly VR, Cardboard
VTime
Kitsune Studio
OSVR, Play, Star VR, Fove, LG 360 VR, Altergaze, Zeiss VR One, Homido, Freefly VR, Cardboard, Gear, Rift
WAA! VR
Peter Bickhofe
OSVR, Play, Star VR, Fove, LG 360 VR, Altergaze, Zeiss VR One, Homido, Freefly VR, Cardboard
Daydream Blue
RalphVR
Play, Star VR, Fove, LG 360 VR, Altergaze, Zeiss VR One, Homido, Freefly VR, Gear, Daydream, OSVR
Dungeon
Epic Games
OSVR, Play, Star VR, Fove, LG 360 VR, Altergaze, Zeiss VR One, Homido, Freefly VR, Daydream
Fruit Ninja VR
Halfbrick Studios
Simulator
OSVR, Play, Star VR, Fove, LG 360 VR, Altergaze, Zeiss VR One, Homido, Freefly VR, Daydream, Rift, PSVR, Vive
LivelineVR
Minority Media
Play, Star VR, Fove, LG 360 VR, Altergaze, Zeiss VR One, Homido, Freefly VR, Daydream
Need for Speed: No Limits VR
Electronic Arts
Play, Star VR, Fove, LG 360 VR, Altergaze, Zeiss VR One, Homido, Freefly VR, Daydream
Playground
Google
Play, Star VR, Fove, LG 360 VR, Altergaze, Zeiss VR One, Homido, Freefly VR, Daydream
Twilight Pioneers
NetEase
Play, Star VR, Fove, LG 360 VR, Altergaze, Zeiss VR One, Homido, Freefly VR, Daydream
Underworld Overlord
Otherside Entertainment
Play, Star VR, Fove, LG 360 VR, Altergaze, Zeiss VR One, Homido, Freefly VR, Daydream
Wonderglade
Resolution Games
Play, Star VR, Fove, LG 360 VR, Altergaze, Zeiss VR One, Homido, Freefly VR, Daydream
End Space VR
Justin Wasilenko
OSVR, Play, Altergaze, Cardboard, Gear, Fove, Freefly VR, Homido, iOS, LG 360 VR, Star VR, Zeiss VR One
VR-City Metro Bus Simulation Pro
Door to Apps
OSVR, Play, Altergaze, Cardboard, Gear, Fove, Freefly VR, Homido, iOS, LG 360 VR, Star VR, Zeiss VR One
VR Hunting for Cardboard
ARLOOPA Inc.
OSVR, Play, Altergaze, Cardboard, Gear, Fove, Freefly VR, Homido, iOS, LG 360 VR, Star VR, Zeiss VR One
Virtual Kaiju 3D
DevilishGames
OSVR, Play, Altergaze, Cardboard, Gear, Fove, Freefly VR, Homido, iOS, LG 360 VR, Star VR, Zeiss VR One
VR Crazy Boat
Jolta Technology
OSVR, Play, Altergaze, Cardboard, Gear, Fove, Freefly VR, Homido, iOS, LG 360 VR, Star VR, Zeiss VR One
Relaxation VR
Now VR
OSVR, Play, Altergaze, Cardboard, Gear, Fove, Freefly VR, Homido, iOS, LG 360 VR, Star VR, Zeiss VR One
Speedy Courier VR Runner
www.3y3.net
OSVR, Play, Altergaze, Cardboard, Gear, Fove, Freefly VR, Homido, iOS, LG 360 VR, Star VR, Zeiss VR One
Chemistry VR Cardboard
ARLOOPA Inc.
OSVR, Play, Altergaze, Cardboard, Gear, Fove, Freefly VR, Homido, iOS, LG 360 VR, Star VR, Zeiss VR One
Lamper VR: Firefly Rescue
Archiact Interactive
OSVR, Play, Altergaze, Cardboard, Gear, Fove, Freefly VR, Homido, iOS, LG 360 VR, Star VR, Zeiss VR One
VR Real Car Racing Desser
ArgeWorld
OSVR, Play, Altergaze, Cardboard, Gear, Fove, Freefly VR, Homido, iOS, LG 360 VR, Star VR, Zeiss VR One
Gunslinger VR
GameAnax Inc.
OSVR, Play, Altergaze, Cardboard, Gear, Fove, Freefly VR, Homido, iOS, LG 360 VR, Star VR, Zeiss VR One
Hungry VR Jungle Series
Ardigitc Ltd.
OSVR, Play, Altergaze, Cardboard, Gear, Fove, Freefly VR, Homido, iOS, LG 360 VR, Star VR, Zeiss VR One
Shooter Arena VR
Area 1 Ltd
OSVR, Play, Altergaze, Cardboard, Gear, Fove, Freefly VR, Homido, iOS, LG 360 VR, Star VR, Zeiss VR One
VR Car Racing 3D
ArgeWorld
OSVR, Play, Altergaze, Cardboard, Gear, Fove, Freefly VR, Homido, iOS, LG 360 VR, Star VR, Zeiss VR One
VR Castle Sim
Randall Gonzalez
OSVR, Play, Altergaze, Cardboard, Gear, Fove, Freefly VR, Homido, iOS, LG 360 VR, Star VR, Zeiss VR One
VR City Racer
ArgeWorld
OSVR, Play, Altergaze, Cardboard, Gear, Fove, Freefly VR, Homido, iOS, LG 360 VR, Star VR, Zeiss VR One
Darkness and Zombies VR
Martin Ramirez
OSVR, Play, Altergaze, Cardboard, Gear, Fove, Freefly VR, Homido, iOS, LG 360 VR, Star VR, Zeiss VR One
VR Pixel Racer
ArgeWorld
OSVR, Play, Altergaze, Cardboard, Gear, Fove, Freefly VR, Homido, iOS, LG 360 VR, Star VR, Zeiss VR One
Zombiestan
Navid Anzalichi
OSVR, Play, Altergaze, Cardboard, Gear, Fove, Freefly VR, Homido, iOS, LG 360 VR, Star VR, Zeiss VR One
VR Room Smash Virtual Reality
Andrew Nakas
OSVR, Play, Altergaze, Cardboard, Gear, Fove, Freefly VR, Homido, iOS, LG 360 VR, Star VR, Zeiss VR One
VR Star Racer 3D
ArgeWorld
OSVR, Play, Altergaze, Cardboard, Gear, Fove, Freefly VR, Homido, iOS, LG 360 VR, Star VR, Zeiss VR One
YOUR FIRST MISSION ON MARS VR
Jonathan Clombe
OSVR, Play, Altergaze, Cardboard, Gear, Fove, Freefly VR, Homido, iOS, LG 360 VR, Star VR, Zeiss VR One
Wizard Academy VR
Realiteer Corp.
OSVR, Play, Altergaze, Cardboard, Gear, Fove, Freefly VR, Homido, iOS, LG 360 VR, Star VR, Zeiss VR One
VR Basketball
Raul Mayor Castro
OSVR, Play, Altergaze, Cardboard, Gear, Fove, Freefly VR, Homido, iOS, LG 360 VR, Star VR, Zeiss VR One
Angrybots VR Jurassic
jonathan clombe
OSVR, Play, Altergaze, Cardboard, Gear, Fove, Freefly VR, Homido, iOS, LG 360 VR, Star VR, Zeiss VR One
Coaster Extreme! Endless 3D Stereograph
Snow Storm Software
OSVR, Play, Altergaze, Cardboard, Gear, Fove, Freefly VR, Homido, iOS, LG 360 VR, Star VR, Zeiss VR One
Egypt Chamber Cardboard
ARLOOPA Inc.
OSVR, Play, Altergaze, Cardboard, Gear, Fove, Freefly VR, Homido, iOS, LG 360 VR, Star VR, Zeiss VR One
Alieninvasionvr
Maysalward(MRD)
OSVR, Play, Altergaze, Cardboard, Gear, Fove, Freefly VR, Homido, iOS, LG 360 VR, Star VR, Zeiss VR One
VR PRO SNIPER
Bons Gens Developers
OSVR, Play, Altergaze, Cardboard, Gear, Fove, Freefly VR, Homido, iOS, LG 360 VR, Star VR, Zeiss VR One
VR Real Snowy Mountain Drifting Game Pro
Door to Apps
OSVR, Play, Altergaze, Cardboard, Gear, Fove, Freefly VR, Homido, iOS, LG 360 VR, Star VR, Zeiss VR One
VR-Real Roller Coaster Simulator Pro
Door to Apps
OSVR, Play, Altergaze, Cardboard, Gear, Fove, Freefly VR, Homido, iOS, LG 360 VR, Star VR, Zeiss VR One
Insectizide Wars VR
Bigtree Games
OSVR, Play, Altergaze, Cardboard, Gear, Fove, Freefly VR, Homido, iOS, LG 360 VR, Star VR, Zeiss VR One
Polygonal RollerCoaster VR
David Munoz Fuertes
OSVR, Play, Altergaze, Cardboard, Gear, Fove, Freefly VR, Homido, iOS, LG 360 VR, Star VR, Zeiss VR One
SpaceTerror VR
David Munoz Fuertes
OSVR, Play, Altergaze, Cardboard, Gear, Fove, Freefly VR, Homido, iOS, LG 360 VR, Star VR, Zeiss VR One
Subway Surfing VR
Daisy Daisy Digital, LLC
OSVR, Play, Altergaze, Cardboard, Gear, Fove, Freefly VR, Homido, iOS, LG 360 VR, Star VR, Zeiss VR One
VR SUPER RACER CARS 3D
ArgeWorld
OSVR, Play, Altergaze, Cardboard, Gear, Fove, Freefly VR, Homido, iOS, LG 360 VR, Star VR, Zeiss VR One
Vertice One
Nicolo Stanciu
OSVR, Play, Altergaze, Cardboard, Gear, Fove, Freefly VR, Homido, iOS, LG 360 VR, Star VR, Zeiss VR One
VR Jurassic Jungle Roller Coaster Pro
Door to Apps
OSVR, Play, Altergaze, Cardboard, Gear, Fove, Freefly VR, Homido, iOS, LG 360 VR, Star VR, Zeiss VR One
VR Labyrinth
Frank Meyer
OSVR, Play, Altergaze, Cardboard, Gear, Fove, Freefly VR, Homido, iOS, LG 360 VR, Star VR, Zeiss VR One
ZombieKiller
DHRUV KHATRI
OSVR, Play, Altergaze, Cardboard, Gear, Fove, Freefly VR, Homido, iOS, LG 360 VR, Star VR, Zeiss VR One
VR Crazy Car Traffic Racing Pro
Door to Apps
OSVR, Play, Altergaze, Cardboard, Gear, Fove, Freefly VR, Homido, iOS, LG 360 VR, Star VR, Zeiss VR One
VR Hunting
ARLOOPA Inc.
OSVR, Play, Altergaze, Cardboard, Gear, Fove, Freefly VR, Homido, iOS, LG 360 VR, Star VR, Zeiss VR One
Highway Stunt Bike Riders VR
Nasir Butt
OSVR, Play, Altergaze, Cardboard, Gear, Fove, Freefly VR, Homido, iOS, LG 360 VR, Star VR, Zeiss VR One
Skybee Nectar Collector
Frontwise
OSVR, Play, Altergaze, Cardboard, Gear, Fove, Freefly VR, Homido, iOS, LG 360 VR, Star VR, Zeiss VR One
VR Zombie Warrior Shooter
Jolta Technology
OSVR, Play, Altergaze, Cardboard, Gear, Fove, Freefly VR, Homido, iOS, LG 360 VR, Star VR, Zeiss VR One
Fantasy City Tours VR
Nasir Butt
OSVR, Play, Altergaze, Cardboard, Gear, Fove, Freefly VR, Homido, iOS, LG 360 VR, Star VR, Zeiss VR One
Troopers VR
Frank Groh
OSVR, Play, Altergaze, Cardboard, Gear, Fove, Freefly VR, Homido, iOS, LG 360 VR, Star VR, Zeiss VR One
Hidden Temple VR
HandyGames
OSVR, Play, Altergaze, Cardboard, Gear, Fove, Freefly VR, Homido, iOS, LG 360 VR, Star VR, Zeiss VR One
VR Bus Simulator
Jolta Technology
OSVR, Play, Altergaze, Cardboard, Gear, Fove, Freefly VR, Homido, iOS, LG 360 VR, Star VR, Zeiss VR One
VR Star Elude
kaoru Azuma
OSVR, Play, Altergaze, Cardboard, Gear, Fove, Freefly VR, Homido, iOS, LG 360 VR, Star VR, Zeiss VR One
VR Dangerous Zombies
Jolta Technology
OSVR, Play, Altergaze, Cardboard, Gear, Fove, Freefly VR, Homido, iOS, LG 360 VR, Star VR, Zeiss VR One
Tindergrove Prologue VR Experience
Aleksey Yermakov
OSVR, Play, Altergaze, Cardboard, Gear, Fove, Freefly VR, Homido, iOS, LG 360 VR, Star VR, Zeiss VR One
Gunship Modern War VR Game Pro
Rafique Ahmed
OSVR, Play, Altergaze, Cardboard, Gear, Fove, Freefly VR, Homido, iOS, LG 360 VR, Star VR, Zeiss VR One
Walking Death Zombies
Jolta Technology
OSVR, Play, Altergaze, Cardboard, Gear, Fove, Freefly VR, Homido, iOS, LG 360 VR, Star VR, Zeiss VR One
VR Bike
Polynotes
OSVR, Play, Altergaze, Cardboard, Gear, Fove, Freefly VR, Homido, iOS, LG 360 VR, Star VR, Zeiss VR One
Star VR Racer
Polynotes
OSVR, Play, Altergaze, Cardboard, Gear, Fove, Freefly VR, Homido, iOS, LG 360 VR, Star VR, Zeiss VR One
Watch and Shoot
Jingzhou Chen
OSVR, Play, Altergaze, Cardboard, Gear, Fove, Freefly VR, Homido, iOS, LG 360 VR, Star VR, Zeiss VR One
VR Truck Simulator
Wenkly Studio Sp. z o.o.
OSVR, Play, Altergaze, Cardboard, Gear, Fove, Freefly VR, Homido, iOS, LG 360 VR, Star VR, Zeiss VR One
Mountain Adventure Shooting VR Pro 2016
Rafique Ahmed
OSVR, Play, Altergaze, Cardboard, Gear, Fove, Freefly VR, Homido, iOS, LG 360 VR, Star VR, Zeiss VR One
Mountain Adventure Shooting VR Pro
Rafique Ahmed
OSVR, Play, Altergaze, Cardboard, Gear, Fove, Freefly VR, Homido, iOS, LG 360 VR, Star VR, Zeiss VR One
Stone Age Snap VR
1st Playable Productions
OSVR, Play, Altergaze, Cardboard, Gear, Fove, Freefly VR, Homido, iOS, LG 360 VR, Star VR, Zeiss VR One
VR Deadland Zombies Combat
Jolta Technology
OSVR, Play, Altergaze, Cardboard, Gear, Fove, Freefly VR, Homido, iOS, LG 360 VR, Star VR, Zeiss VR One
VR Lone Rival Shooter
Jolta Technology
OSVR, Play, Altergaze, Cardboard, Gear, Fove, Freefly VR, Homido, iOS, LG 360 VR, Star VR, Zeiss VR One
VR Safari Dragon Adventures
Rafique Ahmed
OSVR, Play, Altergaze, Cardboard, Gear, Fove, Freefly VR, Homido, iOS, LG 360 VR, Star VR, Zeiss VR One
Alien VR Shooter
Wenkly Studio Sp. z o.o.
OSVR, Play, Altergaze, Cardboard, Gear, Fove, Freefly VR, Homido, iOS, LG 360 VR, Star VR, Zeiss VR One
Three Little Pigs VR
1st Playable Productions
OSVR, Play, Altergaze, Cardboard, Gear, Fove, Freefly VR, Homido, iOS, LG 360 VR, Star VR, Zeiss VR One
VR Earth Attack
Neal Jones
OSVR, Play, Altergaze, Cardboard, Gear, Fove, Freefly VR, Homido, iOS, LG 360 VR, Star VR, Zeiss VR One
VR Subway Train Simulator 2016
Jolta Technology
OSVR, Play, Altergaze, Cardboard, Gear, Fove, Freefly VR, Homido, iOS, LG 360 VR, Star VR, Zeiss VR One
VR Sleigh Simulator
ARLOOPA Inc.
OSVR, Play, Altergaze, Cardboard, Gear, Fove, Freefly VR, Homido, iOS, LG 360 VR, Star VR, Zeiss VR One
Wild Jungle Tour VR
Jolta Technology
OSVR, Play, Altergaze, Cardboard, Gear, Fove, Freefly VR, Homido, iOS, LG 360 VR, Star VR, Zeiss VR One
Mission Leviathan VR
FIBRUM
OSVR, Play, Altergaze, Cardboard, Gear, Fove, Freefly VR, Homido, iOS, LG 360 VR, Star VR, Zeiss VR One
Solar Realm Rising VR
Daniel Scarpelli
OSVR, Play, Altergaze, Cardboard, Gear, Fove, Freefly VR, Homido, iOS, LG 360 VR, Star VR, Zeiss VR One
Luge Crush VR
shinypix
OSVR, Play, Altergaze, Cardboard, Gear, Fove, Freefly VR, Homido, iOS, LG 360 VR, Star VR, Zeiss VR One
VR Crazy Roller Coaster Simulator
Jolta Technology
OSVR, Play, Altergaze, Cardboard, Gear, Fove, Freefly VR, Homido, iOS, LG 360 VR, Star VR, Zeiss VR One
Formula Virtual Reality Game
Wenkly Studio Sp. z o.o.
OSVR, Play, Altergaze, Cardboard, Gear, Fove, Freefly VR, Homido, iOS, LG 360 VR, Star VR, Zeiss VR One
I Slay Zombies VR
HandyGames
OSVR, Play, Altergaze, Cardboard, Gear, Fove, Freefly VR, Homido, iOS, LG 360 VR, Star VR, Zeiss VR One
VR Horse Riding Simulator
Wenkly Studio Sp. z o.o.
OSVR, Play, Altergaze, Cardboard, Gear, Fove, Freefly VR, Homido, iOS, LG 360 VR, Star VR, Zeiss VR One
VR Motorbike Simulator
Wenkly Studio Sp. z o.o.
OSVR, Play, Altergaze, Cardboard, Gear, Fove, Freefly VR, Homido, iOS, LG 360 VR, Star VR, Zeiss VR One
VR Date Simulator
Wenkly Studio Sp. z o.o.
OSVR, Play, Altergaze, Cardboard, Gear, Fove, Freefly VR, Homido, iOS, LG 360 VR, Star VR, Zeiss VR One
VR Quad Riding Game
Wenkly Studio Sp. z o.o.
OSVR, Play, Altergaze, Cardboard, Gear, Fove, Freefly VR, Homido, iOS, LG 360 VR, Star VR, Zeiss VR One
Motocross VR Game
Wenkly Studio Sp. z o.o.
OSVR, Play, Altergaze, Cardboard, Gear, Fove, Freefly VR, Homido, iOS, LG 360 VR, Star VR, Zeiss VR One
Off-Road Virtual Reality Game
Wenkly Studio Sp. z o.o.
OSVR, Play, Altergaze, Cardboard, Gear, Fove, Freefly VR, Homido, iOS, LG 360 VR, Star VR, Zeiss VR One
Tokyo 2048 Roller Coaster
Claudio Mattos
OSVR, Play, Altergaze, Cardboard, Gear, Fove, Freefly VR, Homido, iOS, LG 360 VR, Star VR, Zeiss VR One
Cmoar Roller Coaster VR
Cmoar
OSVR, Play, Altergaze, Cardboard, Gear, Fove, Freefly VR, Homido, iOS, LG 360 VR, Star VR, Zeiss VR One
Horror VR Game
Wenkly Studio Sp. z o.o.
OSVR, Play, Altergaze, Cardboard, Gear, Fove, Freefly VR, Homido, iOS, LG 360 VR, Star VR, Zeiss VR One
Auqadrome VR
FIBRUM
OSVR, Play, Altergaze, Cardboard, Gear, Fove, Freefly VR, Homido, iOS, LG 360 VR, Star VR, Zeiss VR One
Star Chart VR
ESCAPE VELOCITY LIMITED
OSVR, Play, Altergaze, Cardboard, Gear, Fove, Freefly VR, Homido, iOS, LG 360 VR, Star VR, Zeiss VR One
Brain Voyagers VR
Brain Voyagers
OSVR, Play, Altergaze, Cardboard, Gear, Fove, Freefly VR, Homido, iOS, LG 360 VR, Star VR, Zeiss VR One
VR Shooter: Zombie Shooter
AE Mobile
OSVR, Play, Altergaze, Cardboard, Gear, Fove, Freefly VR, Homido, iOS, LG 360 VR, Star VR, Zeiss VR One
VR Car Driving Simulator
Wenkly Studio Sp. z o.o.
OSVR, Play, Altergaze, Cardboard, Gear, Fove, Freefly VR, Homido, iOS, LG 360 VR, Star VR, Zeiss VR One
Air Racer VR
Pierre Grage
OSVR, Play, Altergaze, Cardboard, Gear, Fove, Freefly VR, Homido, iOS, LG 360 VR, Star VR, Zeiss VR One
Star Hammer VR
FIBRUM
OSVR, Play, Altergaze, Cardboard, Gear, Fove, Freefly VR, Homido, iOS, LG 360 VR, Star VR, Zeiss VR One
GeoBots VR
GeoBots VR
OSVR, Play, Altergaze, Cardboard, Gear, Fove, Freefly VR, Homido, iOS, LG 360 VR, Star VR, Zeiss VR One
VR Swing D2 2016
Shekha Patel
OSVR, Play, Altergaze, Cardboard, Gear, Fove, Freefly VR, Homido, iOS, LG 360 VR, Star VR, Zeiss VR One
BattleZ VR
Realiteer Corp.
OSVR, Play, Altergaze, Cardboard, Gear, Fove, Freefly VR, Homido, iOS, LG 360 VR, Star VR, Zeiss VR One
Wardwell House VR
Moolion Inc
OSVR, Play, Altergaze, Cardboard, Gear, Fove, Freefly VR, Homido, iOS, LG 360 VR, Star VR, Zeiss VR One
VR Beam
shoma kaneko
OSVR, Play, Altergaze, Cardboard, Gear, Fove, Freefly VR, Homido, iOS, LG 360 VR, Star VR, Zeiss VR One
VR Forest
Laurel Code Inc.
OSVR, Play, Altergaze, Cardboard, Gear, Fove, Freefly VR, Homido, iOS, LG 360 VR, Star VR, Zeiss VR One
VR Horse Simulator
andrew sasaki
OSVR, Play, Altergaze, Cardboard, Gear, Fove, Freefly VR, Homido, iOS, LG 360 VR, Star VR, Zeiss VR One
Curveball VR
Hayden Burgoyne
OSVR, Play, Altergaze, Cardboard, Gear, Fove, Freefly VR, Homido, iOS, LG 360 VR, Star VR, Zeiss VR One
Under CalyPso VR
Human Games
OSVR, Play, Altergaze, Cardboard, Gear, Fove, Freefly VR, Homido, iOS, LG 360 VR, Star VR, Zeiss VR One
Vanik VR - Star Ranger
Vanik Interactive
OSVR, Play, Altergaze, Cardboard, Gear, Fove, Freefly VR, Homido, iOS, LG 360 VR, Star VR, Zeiss VR One
Mystical Island VR
FIBRUM
OSVR, Play, Altergaze, Cardboard, Gear, Fove, Freefly VR, Homido, iOS, LG 360 VR, Star VR, Zeiss VR One
VR Motor Racing Mania
Haydar Aydin
OSVR, Play, Altergaze, Cardboard, Gear, Fove, Freefly VR, Homido, iOS, LG 360 VR, Star VR, Zeiss VR One
El Mirador
Bradley Burns
OSVR, Play, Altergaze, Cardboard, Gear, Fove, Freefly VR, Homido, iOS, LG 360 VR, Star VR, Zeiss VR One
He's Coming VR
marc armgren
OSVR, Play, Altergaze, Cardboard, Gear, Fove, Freefly VR, Homido, iOS, LG 360 VR, Star VR, Zeiss VR One
Long March Space Project
Mandrill VR
OSVR, Play, Altergaze, Cardboard, Gear, Fove, Freefly VR, Homido, iOS, LG 360 VR, Star VR, Zeiss VR One
Lucky Punch
Profero Beijing
OSVR, Play, Altergaze, Cardboard, Gear, Fove, Freefly VR, Homido, iOS, LG 360 VR, Star VR, Zeiss VR One
Romans From Mars 360
Sidekick Ltd.
OSVR, Play, Altergaze, Cardboard, Gear, Fove, Freefly VR, Homido, iOS, LG 360 VR, Star VR, Zeiss VR One
VR Horror House
VRWOOD.com
OSVR, Play, Altergaze, Cardboard, Gear, Fove, Freefly VR, Homido, iOS, LG 360 VR, Star VR, Zeiss VR One
Sniper MotorBike Killer
azen
OSVR, Play, Altergaze, Cardboard, Gear, Fove, Freefly VR, Homido, iOS, LG 360 VR, Star VR, Zeiss VR One
Smash VR
Rabbx Inc.
OSVR, Play, Altergaze, Cardboard, Gear, Fove, Freefly VR, Homido, iOS, LG 360 VR, Star VR, Zeiss VR One
Space Rustlers: VR Flying Game
Dubit Limited
OSVR, Play, Altergaze, Cardboard, Gear, Fove, Freefly VR, Homido, iOS, LG 360 VR, Star VR, Zeiss VR One
Tuscany
Jose Junior
OSVR, Play, Altergaze, Cardboard, Gear, Fove, Freefly VR, Homido, iOS, LG 360 VR, Star VR, Zeiss VR One
The Height
Shoogee GmbH & Co. KG
OSVR, Play, Altergaze, Cardboard, Gear, Fove, Freefly VR, Homido, iOS, LG 360 VR, Star VR, Zeiss VR One
Trapshot VR
James Zatsiorsky
OSVR, Play, Altergaze, Cardboard, Gear, Fove, Freefly VR, Homido, iOS, LG 360 VR, Star VR, Zeiss VR One
Vanishing Point
Woodpenny, LLC
OSVR, Play, Altergaze, Cardboard, Gear, Fove, Freefly VR, Homido, iOS, LG 360 VR, Star VR, Zeiss VR One
Voxel Fly
Cenek Strichel
OSVR, Play, Altergaze, Cardboard, Gear, Fove, Freefly VR, Homido, iOS, LG 360 VR, Star VR, Zeiss VR One
Virtual Reality Sniper
andrew sasaki
OSVR, Play, Altergaze, Cardboard, Gear, Fove, Freefly VR, Homido, iOS, LG 360 VR, Star VR, Zeiss VR One
VR Duck Hunt
andrew sasaki
OSVR, Play, Altergaze, Cardboard, Gear, Fove, Freefly VR, Homido, iOS, LG 360 VR, Star VR, Zeiss VR One
VR Funfair
Frank Meyer
OSVR, Play, Altergaze, Cardboard, Gear, Fove, Freefly VR, Homido, iOS, LG 360 VR, Star VR, Zeiss VR One
VR Horror
andrew sasaki
OSVR, Play, Altergaze, Cardboard, Gear, Fove, Freefly VR, Homido, iOS, LG 360 VR, Star VR, Zeiss VR One
VR Minecart
Phi Entertainment
OSVR, Play, Altergaze, Cardboard, Gear, Fove, Freefly VR, Homido, iOS, LG 360 VR, Star VR, Zeiss VR One
ZorBowling VR
FIBRUM
OSVR, Play, Altergaze, Cardboard, Gear, Fove, Freefly VR, Homido, iOS, LG 360 VR, Star VR, Zeiss VR One
VR Roller Coaster
andrew sasaki
OSVR, Play, Altergaze, Cardboard, Gear, Fove, Freefly VR, Homido, iOS, LG 360 VR, Star VR, Zeiss VR One
Zombie Shooter VR
FIBRUM
OSVR, Play, Altergaze, Cardboard, Gear, Fove, Freefly VR, Homido, iOS, LG 360 VR, Star VR, Zeiss VR One
VR Run to the Z
kaoru Azuma
OSVR, Play, Altergaze, Cardboard, Gear, Fove, Freefly VR, Homido, iOS, LG 360 VR, Star VR, Zeiss VR One
Zombie Hunter VR
Sun-Young Min
OSVR, Play, Altergaze, Cardboard, Gear, Fove, Freefly VR, Homido, iOS, LG 360 VR, Star VR, Zeiss VR One
VR StarCombats
kaoru Azuma
OSVR, Play, Altergaze, Cardboard, Gear, Fove, Freefly VR, Homido, iOS, LG 360 VR, Star VR, Zeiss VR One
VRaccoon
Great Gonzo Studio
OSVR, Play, Altergaze, Cardboard, Gear, Fove, Freefly VR, Homido, iOS, LG 360 VR, Star VR, Zeiss VR One
Zombie Abomination VR
harnil oza
OSVR, Play, Altergaze, Cardboard, Gear, Fove, Freefly VR, Homido, iOS, LG 360 VR, Star VR, Zeiss VR One
Air Race VR
FIBRUM
OSVR, Play, Altergaze, Cardboard, Gear, Fove, Freefly VR, Homido, iOS, LG 360 VR, Star VR, Zeiss VR One
VRocket
Indu Jain
OSVR, Play, Altergaze, Cardboard, Gear, Fove, Freefly VR, Homido, iOS, LG 360 VR, Star VR, Zeiss VR One
VRkanoid VR
VIAR d.o.o.
OSVR, Play, Altergaze, Cardboard, Gear, Fove, Freefly VR, Homido, iOS, LG 360 VR, Star VR, Zeiss VR One
Astro Protector VR
Area 1 Ltd
OSVR, Play, Altergaze, Cardboard, Gear, Fove, Freefly VR, Homido, iOS, LG 360 VR, Star VR, Zeiss VR One
Battleship Deffence VR
Sun-Young Min
OSVR, Play, Altergaze, Cardboard, Gear, Fove, Freefly VR, Homido, iOS, LG 360 VR, Star VR, Zeiss VR One
Beenoculus Games Classic Show
Jose Junior
OSVR, Play, Altergaze, Cardboard, Gear, Fove, Freefly VR, Homido, iOS, LG 360 VR, Star VR, Zeiss VR One
Beenoculus Hive
Jose Junior
OSVR, Play, Altergaze, Cardboard, Gear, Fove, Freefly VR, Homido, iOS, LG 360 VR, Star VR, Zeiss VR One
Spirit Runner VR
MiniWorldGames
OSVR, Play, Altergaze, Cardboard, Gear, Fove, Freefly VR, Homido, iOS, LG 360 VR, Star VR, Zeiss VR One
VR Crossy
denis kropov
OSVR, Play, Altergaze, Cardboard, Gear, Fove, Freefly VR, Homido, iOS, LG 360 VR, Star VR, Zeiss VR One
Cardio VR
World of VR GmbH
OSVR, Play, Altergaze, Cardboard, Gear, Fove, Freefly VR, Homido, iOS, LG 360 VR, Star VR, Zeiss VR One
VR Mars Coaster
World of VR GmbH
OSVR, Play, Altergaze, Cardboard, Gear, Fove, Freefly VR, Homido, iOS, LG 360 VR, Star VR, Zeiss VR One
Spaceship Battle VR
Sun-Young Min
OSVR, Play, Altergaze, Cardboard, Gear, Fove, Freefly VR, Homido, iOS, LG 360 VR, Star VR, Zeiss VR One
Crazy Swing VR
IBRUM
OSVR, Play, Altergaze, Cardboard, Gear, Fove, Freefly VR, Homido, iOS, LG 360 VR, Star VR, Zeiss VR One
Defend Santas Grotto
Rewind FX
OSVR, Play, Altergaze, Cardboard, Gear, Fove, Freefly VR, Homido, iOS, LG 360 VR, Star VR, Zeiss VR One
Dive City Rollercoaster
Shoogee GmbH & Co. KG
OSVR, Play, Altergaze, Cardboard, Gear, Fove, Freefly VR, Homido, iOS, LG 360 VR, Star VR, Zeiss VR One
Duck Pond VR
FLARB LLC
OSVR, Play, Altergaze, Cardboard, Gear, Fove, Freefly VR, Homido, iOS, LG 360 VR, Star VR, Zeiss VR One
Emakina Racing
Emakina
OSVR, Play, Altergaze, Cardboard, Gear, Fove, Freefly VR, Homido, iOS, LG 360 VR, Star VR, Zeiss VR One
Flight Simulator
Jose Junior
OSVR, Play, Altergaze, Cardboard, Gear, Fove, Freefly VR, Homido, iOS, LG 360 VR, Star VR, Zeiss VR One
Space Slider VR
Stephen Such
OSVR, Play, Altergaze, Cardboard, Gear, Fove, Freefly VR, Homido, iOS, LG 360 VR, Star VR, Zeiss VR One
Froggy VR
FIBRIUM
OSVR, Play, Altergaze, Cardboard, Gear, Fove, Freefly VR, Homido, iOS, LG 360 VR, Star VR, Zeiss VR One
Germbuster VR
Realiteer Corp.
OSVR, Play, Altergaze, Cardboard, Gear, Fove, Freefly VR, Homido, iOS, LG 360 VR, Star VR, Zeiss VR One
Go Karts - VR
GameAnax Inc.
OSVR, Play, Altergaze, Cardboard, Gear, Fove, Freefly VR, Homido, iOS, LG 360 VR, Star VR, Zeiss VR One
VR Roller Coaster Simulator
Laser Pike
OSVR, Play, Altergaze, Cardboard, Gear, Fove, Freefly VR, Homido, iOS, LG 360 VR, Star VR, Zeiss VR One
SolarVoyagerVR
JOCS
OSVR, Play, Altergaze, Cardboard, Gear, Fove, Freefly VR, Homido, iOS, LG 360 VR, Star VR, Zeiss VR One
Hometown Zombie VR
Jong Jin Kim
OSVR, Play, Altergaze, Cardboard, Gear, Fove, Freefly VR, Homido, iOS, LG 360 VR, Star VR, Zeiss VR One
Snake VR
Jose Junior
OSVR, Play, Altergaze, Cardboard, Gear, Fove, Freefly VR, Homido, iOS, LG 360 VR, Star VR, Zeiss VR One
VR ONE Cinema
Carl Zeiss AG
OSVR, Play, Altergaze, Cardboard, Gear, Fove, Freefly VR, Homido, iOS, LG 360 VR, Star VR, Zeiss VR One
Jurassic Virtual Reality
Lunagames 2.0
OSVR, Play, Altergaze, Cardboard, Gear, Fove, Freefly VR, Homido, iOS, LG 360 VR, Star VR, Zeiss VR One
Lamper VR
Archiact Interactiv
OSVR, Play, Altergaze, Cardboard, Gear, Fove, Freefly VR, Homido, iOS, LG 360 VR, Star VR, Zeiss VR One
Mad Race VR
FIBRUM
OSVR, Play, Altergaze, Cardboard, Gear, Fove, Freefly VR, Homido, iOS, LG 360 VR, Star VR, Zeiss VR One
Mega Asteroids
Jose Junior
OSVR, Play, Altergaze, Cardboard, Gear, Fove, Freefly VR, Homido, iOS, LG 360 VR, Star VR, Zeiss VR One
Orinthalian
Jose Junior
OSVR, Play, Altergaze, Cardboard, Gear, Fove, Freefly VR, Homido, iOS, LG 360 VR, Star VR, Zeiss VR One
Sisters: A Virtual Reality Ghost Story
Otherworld Interactive, LLC
OSVR, Play, Altergaze, Cardboard, Gear, Fove, Freefly VR, Homido, iOS, LG 360 VR, Star VR, Zeiss VR One
Quad Buggy VR Stunt Race
Jolta Technology
OSVR, Play, Altergaze, Cardboard, Gear, Fove, Freefly VR, Homido, iOS, LG 360 VR, Star VR, Zeiss VR One
Railman VR
HUAI YIN HSU
OSVR, Play, Altergaze, Cardboard, Gear, Fove, Freefly VR, Homido, iOS, LG 360 VR, Star VR, Zeiss VR One
Roller Coasters VR
Giana Lucia Cardoso Mattos
OSVR, Play, Altergaze, Cardboard, Gear, Fove, Freefly VR, Homido, iOS, LG 360 VR, Star VR, Zeiss VR One
Sharks VR
Lakento
OSVR, Play, Altergaze, Cardboard, Gear, Fove, Freefly VR, Homido, iOS, LG 360 VR, Star VR, Zeiss VR One
Siegecraft Commander VR
Blowfish Studios Pty Ltd
OSVR, Play, Altergaze, Cardboard, Gear, Fove, Freefly VR, Homido, iOS, LG 360 VR, Star VR, Zeiss VR One
Signals Snowball Fight
Signals Ltd
OSVR, Play, Altergaze, Cardboard, Gear, Fove, Freefly VR, Homido, iOS, LG 360 VR, Star VR, Zeiss VR One
VR Dolphin
Laurel Code Inc.
OSVR, Play, Altergaze, Cardboard, Gear, Fove, Freefly VR, Homido, iOS, LG 360 VR, Star VR, Zeiss VR One
VR Clay Shooting
Red Steed Studios kft.
OSVR, Play, Altergaze, Cardboard, Gear, Fove, Freefly VR, Homido, iOS, LG 360 VR, Star VR, Zeiss VR One
Last Floor VR
FIBRIUM
OSVR, Play, Altergaze, Cardboard, Gear, Fove, Freefly VR, Homido, iOS, LG 360 VR, Star VR, Zeiss VR One
VR Project 6
Element Cell Game Limited
OSVR, Play, Altergaze, Cardboard, Gear, Fove, Freefly VR, Homido, iOS, LG 360 VR, Star VR, Zeiss VR One
Trench Experience VR
Inspyro Ltd.
OSVR, Play, Altergaze, Cardboard, Gear, Fove, Freefly VR, Homido, iOS, LG 360 VR, Star VR, Zeiss VR One
Sky Runners VR
FIBRUM
OSVR, Play, Altergaze, Cardboard, Gear, Fove, Freefly VR, Homido, iOS, LG 360 VR, Star VR, Zeiss VR One
Missile VR
ERIF
OSVR, Play, Altergaze, Cardboard, Gear, Fove, Freefly VR, Homido, iOS, LG 360 VR, Star VR, Zeiss VR One
Fractal Combat X
NEWTYPE K.K.
OSVR, Play, Altergaze, Cardboard, Gear, Fove, Freefly VR, Homido, iOS, LG 360 VR, Star VR, Zeiss VR One
VR Flappy
denis kropov
OSVR, Play, Altergaze, Cardboard, Gear, Fove, Freefly VR, Homido, iOS, LG 360 VR, Star VR, Zeiss VR One
VR Zombie City 3D
Murat Yilmaz
OSVR, Play, Altergaze, Cardboard, Gear, Fove, Freefly VR, Homido, iOS, LG 360 VR, Star VR, Zeiss VR One
VR Army Shooter Training
Muhammad Tahir
OSVR, Play, Altergaze, Cardboard, Gear, Fove, Freefly VR, Homido, iOS, LG 360 VR, Star VR, Zeiss VR One
VR Drive In Car On Highway Pro
Door to Apps
OSVR, Play, Altergaze, Cardboard, Gear, Fove, Freefly VR, Homido, iOS, LG 360 VR, Star VR, Zeiss VR One
X Termite Nation VR
Video Game Innovation Mexico
OSVR, Play, Altergaze, Cardboard, Gear, Fove, Freefly VR, Homido, iOS, LG 360 VR, Star VR, Zeiss VR One
VR Stick Man Cave Runner
Door to Apps
OSVR, Play, Altergaze, Cardboard, Gear, Fove, Freefly VR, Homido, iOS, LG 360 VR, Star VR, Zeiss VR One
VR Horse Race Run & Jump
Muhammad Tahir
OSVR, Play, Altergaze, Cardboard, Gear, Fove, Freefly VR, Homido, iOS, LG 360 VR, Star VR, Zeiss VR One
VR Neonpipe Death Route
Dumadu Games Pvt Ltd
OSVR, Play, Altergaze, Cardboard, Gear, Fove, Freefly VR, Homido, iOS, LG 360 VR, Star VR, Zeiss VR One
VR Archery
andrew sasaki
OSVR, Play, Altergaze, Cardboard, Gear, Fove, Freefly VR, Homido, iOS, LG 360 VR, Star VR, Zeiss VR One
VR Soccer Juggling
andrew sasaki
OSVR, Play, Altergaze, Cardboard, Gear, Fove, Freefly VR, Homido, iOS, LG 360 VR, Star VR, Zeiss VR One
VR Mars Escape 3D
Murat Yilmaz
OSVR, Play, Altergaze, Cardboard, Gear, Fove, Freefly VR, Homido, iOS, LG 360 VR, Star VR, Zeiss VR One
VR Buggy Demolition Smash
Muhammad Tahir
OSVR, Play, Altergaze, Cardboard, Gear, Fove, Freefly VR, Homido, iOS, LG 360 VR, Star VR, Zeiss VR One
Call of Delta 2 VR
Rafique Ahmed
shooting
OSVR, Play, Altergaze, Cardboard, Gear, Fove, Freefly VR, Homido, iOS, LG 360 VR, Star VR, Zeiss VR One
Racer Xteme VR Pro
Area 1 Ltd
OSVR, Play, Altergaze, Cardboard, Gear, Fove, Freefly VR, Homido, iOS, LG 360 VR, Star VR, Zeiss VR One
Spirit Board VR
Daniel Scarpelli
OSVR, Play, Altergaze, Cardboard, Gear, Fove, Freefly VR, Homido, iOS, LG 360 VR, Star VR, Zeiss VR One
VR Tank Training
Digital World Studio
OSVR, Play, Altergaze, Cardboard, Gear, Fove, Freefly VR, Homido, iOS, LG 360 VR, Star VR, Zeiss VR One
VR Birds Hunting Jungle Shooting
Rafique Ahmed
OSVR, Play, Altergaze, Cardboard, Gear, Fove, Freefly VR, Homido, iOS, LG 360 VR, Star VR, Zeiss VR One
VR Spy Pigeon Secret Mission
Tahir Mahmood
OSVR, Play, Altergaze, Cardboard, Gear, Fove, Freefly VR, Homido, iOS, LG 360 VR, Star VR, Zeiss VR One
VR Duck Jungle Archer Hunting
Rafique Ahmed
OSVR, Play, Altergaze, Cardboard, Gear, Fove, Freefly VR, Homido, iOS, LG 360 VR, Star VR, Zeiss VR One
Runner VR
Dung Nguyen
OSVR, Play, Altergaze, Cardboard, Gear, Fove, Freefly VR, Homido, iOS, LG 360 VR, Star VR, Zeiss VR One
Woorld
Funomena
OSVR, Play, Star VR, Fove, LG 360 VR, Altergaze, Zeiss VR One, Homido, Freefly VR, Cardboard
Media
Videos
Screenshots