HTC Vive
HTC Vive
---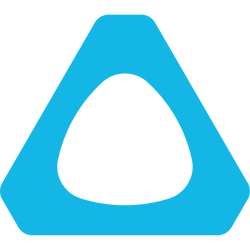 HTC Vive is a next-generation virtual reality console.
Summary
The HTC Vive is a VR headset and controller suite developed by HTC in collaboration with Valve Corporation. It was released on April 5th, 2016, after initially being unveiled during HTC's Mobile World Congress keynote in March of 2015. The device uses several "lighthouse" trackers positioned around the room to generate a "room scale" VR experience, allowing users to traverse physical space in a 1:1 virtual correlation.
Official Summary
An Exceptional Partnership
Vive is brought to you by HTC and Valve. Uniting passion, talent, and innovation, Vive delivers on the promise of VR with best-in-class technology and content.
What's Inside Counts
Experience room-scale gameplay with precise motion tracking and natural controller gestures. Get a glimpse of the real world when you need it thanks to the front-facing camera. Open apps and games without taking off your headset. This is fully immersive VR.
See For Yourself
Everyone gets blown away by the Vive experience. You should be next! Stop by one of our tour locations to try Vive. You'll get to play around with crazy-cool virtual reality games and chat with other HTC aficionados. Believe the hype, get excited and see for yourself what the tech world's raging about.
Games
Image
Name
Publisher
Genre
Platforms
Adventure Time: Magic Man's Head
Turbo Button
Platformer
OSVR, PSVR, Rift, Gear, Steam, Vive
Archean Worldbuilder
Defective Studios
Application
OSVR, Play, Star VR, Fove, LG 360 VR, Altergaze, Zeiss VR One, Homido, Freefly VR, Gear, Cardboard, Vive, Rift
Perfect Angle VR - Zen Edition
Ivanovich Games
Casual, Indie, Simulation, Strategy
OSVR, OSVR, Play, Star VR, Fove, LG 360 VR, Altergaze, Zeiss VR One, Homido, Freefly VR, Cardboard, Rift, Vive
Fruit Ninja VR
Halfbrick Studios
Simulator
OSVR, Play, Star VR, Fove, LG 360 VR, Altergaze, Zeiss VR One, Homido, Freefly VR, Daydream, Rift, PSVR, Vive
VR Battle Helicopters
Digital World Studio
OSVR, Play, Star VR, Fove, LG 360 VR, Altergaze, Zeiss VR One, Homido, Freefly VR, Cardboard
MetaWorld (Improbable)
Improbable
MMO
OSVR, Gear, PSVR, Vive, Rift
Dead Bug Creek
California Rex
Adventure
OSVR, PSVR, Vive, Rift
Glider Island
JOEY SIPOS
Simulator
OSVR, Vive, Rift
Zero-G VR
Linkus Studio
Adventure, Casual, Indie, Racing, Simulation, Sports
OSVR, Vive, Rift
Muv-Luv VR
Degica
OSVR, Vive
Aquanox Deep Descent
Aquanox Team
Action, RPG, Simulation
OSVR, Vive, Rift
Gun Range VR
Limited Resources
OSVR, Vive
VR: Vacate the Room
Heiko Ihde
OSVR, Vive
Dungeon Survival
STORYTELLER VR
Vive
Rescuties! VR
Charles Deck
Arcade
Vive, Rift
Rec Room
Against Gravity
Action, Casual, Shooter, Social VR, Sports
OSVR, Vive, Rift, PSVR
Pong Waves VR
Hamzeh Alsalhi
Casual, Simulation, Sports, Early Access
OSVR, Vive
Lost Route
Imbanova Entertainment Inc.
Adventure, Indie, Early Access
OSVR, Vive
Left Hand Path
Strange Company
OSVR, Vive
Mind Ovr Matter
Joe Chatfield
OSVR, Vive
Spell Fighter VR
Kubold
OSVR, Vive
The Visitor
NostalgicBear VR
Horror
OSVR, Vive, Rift
Surgeon Simulator VR: Meet The Medic
Bossa Studios
OSVR, Vive
Spells 'n' Stuff
Luke Haney
OSVR, Vive
Life of Lon
Block Interval
Sidescroller
Vive, Rift
Serious Sam VR: The Last Hope
Croteam VR, Devolver Digital, Croteam
Action, Indie, Early Access
OSVR, Rift, Vive
Fallout 4 VR
Bethesda
OSVR, Vive
Doom VR
Bethesda
OSVR, Vive
Solus Vive!
Teotl Studios
Vive
SteamDolls
THE SHADY GENTLEMEN
Vive
Star Trek: Bridge Crew
Ubisoft
Scifi
Vive, Rift
Pane In The Glass
Infinite Wisdom VR Studios
Vive
Cyber Defender
Codeloaf Studios
Vive
Project Sansar
Linden Lab
Experiences
Vive, Rift
Playthings
Always & Forever Computer Entertainment
Vive
Dwingle
XXII CREATIVE
Vive
Rexodus: A VR Story Experience
Steelehouse VR Studios
Casual, Free to Play, Indie
OSVR, Vive, Rift
Into Arcade
Charles Alexander
Vive
Draco Dux
BraveDev
OSVR, Vive
Crazy Machines 3
FAKT Software
Simulation, Strategy
OSVR, Vive, Rift
Island 359
Cloud Gate Studio
Vive
Echo Red
Nick Pottom
Vive
TheWave
TheWave Vr
Vive
Snow Fortress
Mythical City Games
OSVR, Vive
Battle Dome
QuinnTeq
Action, Early Access
OSVR, Vive
Octoshield VR
Anthony Pigeot
Action, Indie, Simulation, Sports, Early Access
OSVR, Vive
VR zGame
StormBringer Studios OU
Horror
OSVR, Vive
Surrounded by Bugs!
Bruno Gruber
Vive
Blasters of the Universe
The Secret Location
Shmup
OSVR, Vive
Hypatia
TimeFire VR
Vive
Moon Strike
Moon Strike
Arcade
Vive, Rift
Onward
DownPour Interactive
HTC Vive, Oculus Rift, Oculus Quest
Unbreakable VR Runner
Miikka Åsnabrygg
OSVR, Vive
House of the Dying Sun
Marauder Interactive, LLC
Action, Indie, Simulation, Early Access
OSVR, Rift, Steam, Vive
V ARRR
Blackjard Softworks
Action, Adventure, Indie, Simulation
OSVR, Vive, Steam
Gunship Battle 2 VR
JOYCITY
PSVR, Vive
Cyber Danganronpa VR The Class Trial
Spike Chunsoft
PSVR, Vive
War Thunder
Gaijin Entertainment
Shooter, Simulator
OSVR, PSVR, Vive
The Music Room
CHROMACoda
Application
PSVR, Vive, Rift
The Hum: Abductions
Totwise Studios
Horror
OSVR, PSVR, Vive, Rift
Technolust: Scanlines
IRIS VR Inc.
OSVR, PSVR, Vive
InMind VR
Nival
Adventure
OSVR, OSVR, Play, Star VR, Fove, LG 360 VR, Altergaze, Zeiss VR One, Homido, Freefly VR, Gear, Cardboard, Vive, Rift
Mervils: A VR Adventure
VitruviusVR
PSVR, Vive
Visage
Sadsquare Studio
Puzzle, Horror
PSVR, Vive
A Chair in a Room: Greenwater
Wolf & Wood Interactive Ltd
Adventure, Indie, Simulation
OSVR, OSVR, Play, Star VR, Fove, LG 360 VR, Altergaze, Zeiss VR One, Homido, Freefly VR, Cardboard, Gear, Steam, Vive
Keep Talking and Nobody Explodes
Steel Crate Games
Indie
OSVR, Gear, PSVR, Vive
Anomalie
Krush Technologies
Adventure, Simulation
OSVR, Vive, Rift
Crashed Lander
Don Whitaker, Brain Blinks
Indie
OSVR, Vive, Rift
Digital Combat Simulator World
The Fighter Collection & Eagle Dynamics, Inc.
Simulator
OSVR, Vive, Rift
Theme Park Studio
Pantera Entertainment
Early Access, Indie, Simulation
OSVR, Vive, Rift
Protonwar
Outer Planet Studios
Action, Indie, Early Access
OSVR, Vive, Rift
PlanetFate
Aaron Matthies
OSVR, Vive
The SoulKeeper VR
HELM Systems
Vive
MaximumVR
Alientrap
OSVR, Vive
Ghost Vector
Ghost Vector
Vive
Project Ghost
Project Ghost Studios
Vive
Project Arena
CCP Games
Prototype
Vive, Rift
SmackItBall
VR Sports
Vive
Smell of Death
Alkame Games
OSVR, Vive
Spare Parts
Electronic Arts Inc.
Vive
The Nest
invrse studios
Action, Indie, Simulation, Early Access
Vive
Velocity Angels
Wild Child Games
MMO
Vive, Rift
Virtual Novel
Virtual Novel Studio
Vive
Vth Room
VR Visio
Vive
Paintey
ShadowBrain Games
Early Access, Indie, Simulation
OSVR, Vive
Lightblade VR
Andreas Hager Gaming
OSVR, Vive
Directionless
Zach Tsiakalis-Brown
OSVR, Vive
Arachnophobia
IGNIS VR
Experience
OSVR, Vive
Front Defense
HTC
Vive
Leave The Nest
Kaio Interactive
OSVR, Vive
Dogfight Elite
Echoboom S.L.
OSVR, Vive
Affected - The Cabin
Fallen Planet Studios
Horror
Vive
Eclipse - Defending the Motherland
Hangzhou NezhaGames
OSVR, Vive
Water Bears VR
Schell Games
Casual, Indie
OSVR, Steam, Vive
VR Funhouse
NVIDIA
OSVR, Vive
IrreVRsible
Raptor-Lab
OSVR, Vive
Lab
Valve
OSVR, Vive
NewRetroArcade: Neon
Digital Cybercherries
OSVR, Vive
XCavalypse
davevillz
Casual, Indie, Simulation, Early Access
OSVR, Vive
Chamber 19
Deepak M., Grant B.
OSVR, Vive
Hot Dogs, Horseshoes & Hand Grenades
RUST LTD.
Vive
Titans of Space
DrashVR LLC
OSVR, Cardboard, Rift, Vive
Holodaze
Sysdia Games
Action, Casual, Indie
OSVR, Vive
Bloxyz
Svution
Puzzle
OSVR, Vive
VR Karts SteamVR
Viewpoint Games
Casual, Indie, Racing
OSVR, Vive
Islands of Nyne: Battle Royale
DEFINE HUMAN STUDIOS
Vive
Tabletop Simulator
Berserk Games
Casual, Indie, RPG, Simulation, Strategy
OSVR, Vive
SteamHammerVR
GamestormVR
OSVR, Vive
Siegecraft Commander
Blowfish Studios
OSVR, Vive
Runes: The Forgotten Path
Stormborn Studio
OSVR, Vive
Spermination
Phr00t's Software
Action
OSVR, Vive
Racecraft
Vae Victis Games
OSVR, Vive
Niten
Donald MacDonald
OSVR, Vive
Nimbus Knights
Otherworld
Vive
Mutato Match
Emerald Activities
Casual, Indie, Early Access
OSVR, Vive
Bureau of Unexplained Phenomena
Tesseract - AVR development
Vive
Warhawks
Ghost Machine
Action, Indie
OSVR, Vive
Skyworld
Vertigo Games, Wolfdog Interactive
Indie, Strategy
OSVR, Vive
Endless Dead
Ghost Machine
OSVR, Vive
Irrational Exuberance
Buffalo Vision
OSVR, Vive
EVERSPACE
ROCKFISH Games
Action, Indie
OSVR, Vive
Push for Emor
Lupus Solus Studio
Action, Indie, RPG, Early Access
OSVR, Vive
Detached
Anshar Studios
OSVR, Vive
Doctor Kvorak's Obliteration Game
Freekstorm
OSVR, Vive
Golf Masters
Ghost Machine
OSVR, Vive
Unreality
Epic Games
Vive
Rail Adventures
exosyphen studios
Indie, Early Access
OSVR, Vive
Fruit Golf
Coal Car Studio Ltd.
OSVR, Vive
Final Strike
Ghost Machine
OSVR, Vive
Doll-City VR
GaelDK
OSVR, Vive
VR Regatta
Greg Dziemidowicz, Olga Dziemidowicz, MarineVerse
OSVR, Gear, Vive
Sluggy's Fruit Emporium
Timothy Johnson
Indie, Simulation
OSVR, Vive
Hat Trick Header
no-pact
OSVR, Vive
Cosmic Trip
Funktronic Labs
Action, Adventure, Strategy, Early Access
OSVR, Vive
FORM: Episode 1
Charm Games
Vive
Klepto
Meerkat Gaming
OSVR, Vive
Storm VR
UNIT9
Adventure, Casual, Indie, Simulation
OSVR, Vive
Ad Exitum
Legend Studio
Action, Adventure, Indie
OSVR, Vive
Catlateral Damage
Chris Chung, Fire Hose Games
Action, Casual, Indie, Simulation
OSVR, Vive
BLARP!
Isaac Cohen
Casual, Indie
OSVR, Vive
A-10 VR
FutureTown
Action, Indie
OSVR, Vive
Legend of Dungeon
Robot Loves Kitty
OSVR, Vive
Observatory: A VR Variety Pack
2DArray
Adventure, Indie, Racing, Early Access
Vive
Euclidean
Alpha Wave Entertainment, AAD Productions
Action, Casual, Indie
OSVR, Vive
Bazaar
VRJAM
Puzzle
OSVR, Gear, Vive, Rift
Hyper Bowling VR
Blaze Forward Games
Casual, Sports
OSVR, Vive
Kingspray Graffiti Simulator VR
Kingspray
OSVR, Vive
Periodonica
Jumping Llamas
Casual, Indie, Sports, Early Access
OSVR, Vive
Yon Paradox
IV Productions, Merge Games
Casual, Indie
OSVR, Vive
Cyberpong VR
Colopl NI
Action, Casual, Sports
OSVR, Vive
Orc Assault
Ghost Machine
Indie, RPG, Strategy
OSVR, Vive
Insane Decay of Mind
Merge Games, IV Productions
OSVR, Vive
Vertigo
Zach Tsiakalis-Brown, George Eracleous, Errol Bucy
Action, Indie
OSVR, Vive
Mind Unleashed
IV Productions, Merge Games, Frost Earth
Action, Indie
OSVR, Vive
Kismet
Psyop
OSVR, Vive
The Wake
INVRSE
Vive
Poly Runner VR
Lucid Sight, Inc.
Casual, Indie
OSVR, Gear, Vive, Rift
Star Phoenix
Blazar Games
Horror
Vive, Gear
Astral Domine
Spectral Illusions
Adventure, Indie
OSVR, Vive
Stealth Labyrinth
IV Productions, Merge Games
Action, Indie
OSVR, Vive
ZenBlade
Atomic VR Inc.
Action, Simulation, Sports, Early Access
OSVR, Vive
Sweet Escape VR
Monster VR
Action, Adventure, Casual, Indie, Racing, Simulation, Sports, Early Access
OSVR, Vive
Andromedum
Imbanova Entertainment Inc.
Casual, Indie
OSVR, Gear, Vive
City Z
Little Cloud Games
OSVR, Vive
Zombie Training Simulator
Acceleroto, Inc.
Action
OSVR, Vive
Valiant
Offpeak Games
Action, Early Access
OSVR, Rift. Steam, Vive
IOmoon
Headtrip Games llc
OSVR, Vive
Out of Ammo
RocketWerkz
Action, Indie, Strategy, Early Access
OSVR, Vive
Dawn of the Robot Empire
oeFun, Inc.
OSVR, Vive
Felt Tip Circus
Alpha Wave Entertainment, AAD Productions
OSVR, Vive
VReakout
Animate Objects
Casual, Early Access
OSVR, Vive
Chunks
Facepunch Studios
Indie, Simulation, Early Access
OSVR, Vive
Descent: Underground
Descendent Studios Inc.
Action, Indie, Early Access
OSVR, Vive
Jeeboman
Futuretown
OSVR, Vive
Bowslinger
Pompaduo
Sports
OSVR, Vive
Holopoint
Alzan Studios, LLC
OSVR, Vive
Holodance
narayana games UG
Casual, Indie, Sports, Early Access
OSVR, PSVR, Vive
Baskethead
Oculus
Sports
OSVR, Play, Star VR, Fove, LG 360 VR, Altergaze, Zeiss VR One, Homido, Freefly VR, Gear, Cardboard, Vive
Thunderbird: The Legend Begins
InnervisionVR
OSVR, PSVR, Vive
Arizona Sunshine
Vertigo Games
Shooter
OSVR, PSVR, Rift, Steam, Vive
Waltz of the Wizard
Aldin Dynamics
Adventure, Fantasy
OSVR, PSVR, Vive
Paranormal Activity: The Lost Soul
VRWERX
Vive, PSVR
Eagle Flight
Ubisoft
Flight Simulator
PSVR, Vive
Job Simulator
Owlchemy Labs
Simulation
OSVR, PSVR, Vive
The Gallery: Six Elements
Cloudhead Games
Puzzle, Adventure
OSVR, Vive, PSVR
Project CARS
Slightly Mad Studios, BANDAI NAMCO Entertainment
Racing, Simulation, Sports
OSVR, Vive, PSVR
ADR1FT
505 Games
Adventure, Sci-Fi
OSVR, PSVR, Rift, Vive
The Assembly
nDreams
Adventure, Scifi
OSVR, PSVR, Rift, Vive
Everest VR
Sólfar Studios
Experience
PSVR, Vive
Dead Secret
Robot Invader
Puzzle
OSVR, Rift, PSVR, Gear, Vive
Kittypocalypse
Bolverk Games
Vive, PSVR
Final Approach
Phaser Lock Interactive
Strategy
OSVR, Vive, PSVR
Bebylon Battle Royale
Kite&Lightning
Fighting, Party
Vive, PSVR
Crystal Rift
Psytec Games
Dungeon Crawler
OSVR, Gear, PSVR, Rift, Vive
Earthlight
Opaque Media
Experience
PSVR, Vive
Unearthing Mars
Winking Entertainment
Vive, PSVR
Ruckus Ridge VR Party
Foreignvr
Action, Indie
OSVR, Vive
Pierhead Arcade
Mechabit Ltd
Casual, Indie, Simulation, Early Access
OSVR, Vive
La Peri
Innerspace VR
OSVR, Vive
CDF Starfighter VR
MAG Studios
OSVR, Vive
Capria: Magic Of The Elements
HORN & IVRY
OSVR, Vive
Beach Ball Valley
Paul Eckhardt
Casual, Simulation, Sports, Early Access
OSVR, Vive
IKEA VR Experience
IKEA Communications AB
OSVR, Vive
Quar: Battle for Gate 18
Steel Wool Games
Action, Strategy
OSVR, Vive
The Collider 2
Shortbreak Studios s.c.
Action, Casual, Racing
OSVR, Rift, Vive
Gumball Drift
Ghost Machine
OSVR, Vive
Portal Stories: VR
Prism Studios
Adventure
OSVR, Vive
Volo Airsport
Ramjet Anvil
OSVR, Vive
Ninja Trainer
AtomicVR
Vive
Mind: Path to Thalamus
Pantumaca Barcelona, @CarlosGameDev, Dani Navarro, Luka Nieto, Talking About Media
Adventure, Indie, Strategy
OSVR, Vive, PSVR
Vanishing Realms: Rite of Steel
Indimo Labs LLC
Adventure, RPG, Early Access
OSVR, Vive
Universe Sandbox²
Giant Army
Casual, Indie, Simulation, Early Access
OSVR, Vive
Pool Nation VR
Cherry Pop Games, Perilous Orbit
Casual, Indie, Simulation, Sports, Strategy
OSVR, Steam, Vive
John Wick: The Impossible Task
Starbreeze Studios
OSVR, Vive
Marble Mountain
Lightning Rock
Action, Adventure, Casual, Indie
OSVR, Vive
Giant Cop: Justice Above All
Other Ocean Interactive
Casual, Indie, Simulation
OSVR, Vive
AltspaceVR
Altspace VR
Application
OSVR, Vive
FlyInside FSX
FlyInside Inc.
Vive
Cloudlands: VR Minigolf
Futuretown
Casual, Sports
OSVR, Steam, Vive
Sword Art Online: The Beginning
IBM
Vive
HordeZ
Zenz VR
Action, Indie
OSVR, Vive
A Legend of Luca
Legend Studio
Action, Adventure, Indie
OSVR, Steam, Vive
Hover Junkers
Stress Level Zero
Action, Adventure, Indie
OSVR, Steam, Vive
Time Machine VR
Minority Media Inc.
Adventure, Indie, Simulation
OSVR, Vive
Budget Cuts
Neat Corporation
Action, Adventure, Indie
OSVR, Vive
Modbox
Alientrap
Casual, Indie, Simulation, Early Access
OSVR, Vive
Fantastic Contraption
Radial Games, Northway Games
Puzzle video game
OSVR, Vive
Audioshield
Dylan Fitterer
Music
OSVR, Vive
The Lab
Valve
Free to Play
OSVR, Vive
World of Diving
Vertigo Games
Adventure, Indie, Simulation, Early Access
OSVR, Vive
Raw Data
Survivos
Action, Indie, Strategy, Early Access
OSVR, Vive
XLR
Metaware Limited, LLC
OSVR, Vive
Windlands
Psytec Games Ltd
Adventure, Indie
OSVR, Rift, Steam, Vive
Unseen Diplomacy
Triangular Pixels
OSVR, Vive
Trumpet's Call
Bully! Entertainment
Vive, Gear
Overload
Revival Productions, LLC
OSVR, Vive
Space Pirate Trainer
I-Illusions
Action, Early Access
OSVR, Steam, Vive
SelfieTennis
Bandello, Devolver Digital
Indie, Sports
OSVR, Vive
Vendetta Online VR
Guild Software
MMO
Vive, Gear, Rift
The Brookhaven Experiment
Phosphor Games
Action, Indie
OSVR, Vive
Surgeon Simulator: Experience Reality
Bossa Studios
OSVR, Vive
Black Shield
SinceMe Networking & Technology Corp,. LTD
Adventure, Shooter
Vive
Star Wars: Trials on Tatooine
ILM
Vive
Behind You
Hatipoglu Sores, Kendal Hatipoglu
Action, Adventure, Indie, Early Access
OSVR, Vive, Rift
The Night Cafe: A VR Tribute to Vincent Van Gogh
Borrowed Light Studios
Experience
OSVR, Rift, Steam, Vive
ABE VR
Hammerhead VR
Horror, Adventure
OSVR, REPLACE
Ancient VR Coaster
Crovax Studios
Adventure, Casual, Indie, Simulation
OSVR, Rift, Steam, Vive
Amigdala
GuidiGermano
Action, Adventure, Indie
OSVR, Rift, Steam
ARM Planetary Prospectors Asteroid Resource Mining
Nefarious Dimensions iNteractive
Action, Adventure, Casual, Indie, RPG, Simulation, Strategy, Early Access
OSVR, Rift, Steam
Don't Let Go!
Skydome Studios
Action, Horror
OSVR, Rift, Steam, Vive
Ultimate Booster
GexagonVR
Experience
OSVR, Rift, Steam, Vive
Desk Scene - Check Your Camera Bounds
NeoZeroo
Application
OSVR, Rift, Steam, Vive
No Control
MoonShine Games
Rollercoaster
OSVR, Rift, Steam, Vive
Rollercoaster Adventure
ArdigitC
Rollercoaster
OSVR, Rift, Steam, Vive
Marble Land
George Tudor
Puzzle
OSVR, Rift, Steam, Vive
Kitty Catcher
JPM
Arcade
OSVR, Rift, Steam, Vive
Tales of the PaperclipPenguins - The Cleanup
Suchworks Ltd
Adventure, Puzzle
OSVR, Rift, Steam, Vive
Subway Car
Tore Knabe
Experiences
OSVR, Rift
DreamLand
SandVUE
Vive
Drifting Away
Jason123
Vive
PITCH-HIT : Rampage Level
JJ Castillo
Vive
Vintage VR
Dunderware
Vive
Sketchfab VR
Sketchfab
Vive
Colosse
Fire Panda
Experience
Rift, Gear, Vive
VirZOOM Arcade
VirZOOM
Sports
Rift, Vive
Abbot's Book Demo
The Abbot's Book, LLC
Puzzle
OSVR, Vive
Realities
realities.io
Experience
Rift, Vive
Skeet: VR Target Shooting
Flatbox Studios
Vive
The Cubicle
Roel van Beek
Vive
Return Zero VR
GroundControl
Racing
Rift, Vive, Play, iOS
Ricerca VR
The Family
Vive
Gravity Compass
Novawake Studios
Experience
Rift, Vive
Gunslinger Trainer
Marcus Nichols
Vive
Grove - VR Browsing Experience
Mure VR
Application
OSVR, Rift, Steam, Vive
Metro Warp
Another Yeti
Casual, Indie, Strategy
OSVR, Rift, Steam, Vive
Space is Alive
Pigsy Games
Experience
OSVR, Rift, Steam, Vive
Little Big Dungeon
Tore Knabe
Adventure
OSVR, Rift, Steam, Vive
The Adventures of Max Fear
MoonShine Games
Adventure
OSVR, Rift, Steam, Vive
The Great Wall of China VR
Jason123
Experiences
OSVR, Rift, Steam, Vive
Dimensional
Head Start Design
Puzzle
OSVR, Rift, Steam, Vive
Bowl VR
Carbon Fiber Games
Sports
OSVR, Rift, Steam, Vive
VR Insane Asylum
Pocket Experience
Horror
OSVR, Rift, Steam, Vive
VIRTUAnimator
Pheonise
Application
OSVR, Rift, Steam, Vive
SkidMarks VR
RedRabbit
Driving
OSVR, Rift, Steam, Vive
The Other Dimenson
Jason123
Puzzle
OSVR, Rift, Steam, Vive
STUNT-MUNTA
PolyTRONik Vr
Experiences
OSVR, Rift, Steam, Vive
VR Art Gallery
ZefirVR
Experience
OSVR, Rift, Steam, Vive
CINEMATARIUM
VRGAMEMAGIC
Application
OSVR, Rift, Steam, Vive
VR ABDUCTION
PAREON VR
Experience
OSVR, Rift, Steam, Vive
LeapMaze VR
RedRabbit
Puzzle
OSVR, Rift, Steam, Vive
Looking for Fireflies
IsabelLee
Puzzle
OSVR, Rift, Steam, Vive
The Chair Experiment
Dan Scott
Vive
Buzludzha VR
Augmade Ltd
Vive Rift
Surge
House of Secrets
Experience
Rift, Vive, OSVR
The Crystal Curse
Sigtrap Games
Vive
Bulos - Demo
one_man_machine
Vive
Fractal Matrix VR
schizo604
Experience
Play, Vive, Rift, Gear, iOS, OSVR
SculptrVR
Nathan Rowe
Vive
Rainbow Jellies
WrenAR (Chris Wren)
Experience
Rift, Vive
LA 2097 - Precipice
ZX81
Sci-Fi
Rift, Vive, OSVR
MageWorks
Earthborn Interactive, LLC
Vive
TheBlu
Wevr
Gear, Vive
InCell
Nival VR.
Vive, iOS, Play, Gear
Shipwreck: A 3D Experience
Hexa 360
Experience
Play, Vive, Rift, Gear
InMind
Nival VR.
Experience
Vive, Rift, Play, Gear
Virtual LA: Hollywood Boulevard
Hexa 360
Experience
Play, Vive, Rift, Gear
Trials on Tatooine
ILMxLAB
Vive
Transcendent Archery
Phenom Games
Archery
Vive
Cogs and Cowboys
MostWanted Game Development
Action, Adventure, Early Access
Vive
VR Ultimate Paintball: Heartbreak, Regret & Paintbots
Robert Potter
Action, Indie, Early Access
Vive
Tails
Dreamcave Studio
Casual, Indie, Early Access
Vive
Endless Labyrinth
Mike Prosser
Casual
Vive
Blocks
Leap Motion
Puzzle Simulation
Rift, Vive
VROGU3: Unapologetic Hardcore VR
Big Dumb Fun Games
Action, Indie, RPG, Early Access
Steam, Vive
Zombie Camp
Void Dimensions
Action, Indie
Steam, Vive
Wrath Of The Fire God
Gamaya Inc
Action, Adventure, Early Access
Steam, Vive
Worldy Cup
Tommosaur
Action, Indie, Sports, Early Access
Vive, Steam, Vive
First Impact: Rise of a Hero
Red Meat Games
Open World, Action-RPG
Rift, Steam, Vive
Nano-one
Nanome Inc.
Animation & Modeling, Design & Illustration, Education, Utilities, Early Access
Steam, Vive
Zombie Trigger
Xuebao Games
Adventure, Casual, Early Access
Steam, Vive
Wildlife VR
Rocket Science Club
Casual, Indie
Steam, Vive
World VR Competition
MT Worlds
Casual, Sports
Steam, Vive
Steampuff: Phinnegan's Factory
Mister Anderson, Steelehouse
Action, Indie, Early Access
Steam, Vive
TacoFace
KLNK Inc.
Casual, Indie
Rift, Steam, Vive
TRESPASS - Episode 1
VRotein
Steam, Vive
Table Tennis VR
Blue Entropy Studios
Casual, Indie, Simulation, Sports, Strategy, Early Access
Steam, Vive
MetaWorld
HelloVR
Social MMO
Rift, Vive, PSVR, Daydream, Gear
Media
Videos
Screenshots