Google Daydream
Google Daydream
---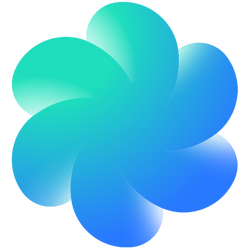 Google Daydream is a next-generation virtual reality console.
Summary
Daydream is Google's newly announced Android VR ecosystem - encompassing specialized phones, headsets, and apps — which promises to significantly raise the bar on Google's prior Cardboard initiative. Cardboard, which aimed for ultra-low cost and high accessibility, remained clearly inferior in performance compared to Samsung's own Gear VR which is also built atop Android. Daydream promises to raise the quality bar up to a Gear VR-level experiences, but will be built as a core element of the entire Android ecosystem, giving it much larger potential reach than Gear VR, which is limited to a subset of phones from a single manufacturer.
On stage at I/O 2016, Brahim Elbouchikhi, Senior Product Manager on the Google VR team, said the company plans to make Daydream 'Android scale'.
"...our intention [for Daydream] is to operate at Android scale, meaning hundreds of millions of users using Daydream devices. And the way we get there is through the typical smartphone evolution: where today's premium devices - the ones that can run VR experiences - are next year's mid-range, and the following year's low end devices," Elbouchikhi told developers in the audience. "So if you take that evolution, you can see that in a couple years, we will have hundreds of millions of users on Daydream Ready devices that are ready to consume the mobile VR experiences that you all are going to build."
Official Summary
A platform for high quality mobile virtual reality. Coming in Fall 2016.
Feels Like Home
Daydream brings your favorite apps to virtual reality.
Look Deeper
Comfortable headsets and an intuitive controller for rich VR experiences.
Developers
Everything you need to start building for Daydream.
Games
Image
Name
Publisher
Genre
Platforms
Fruit Ninja VR
Halfbrick Studios
Simulator
OSVR, Play, Star VR, Fove, LG 360 VR, Altergaze, Zeiss VR One, Homido, Freefly VR, Daydream, Rift, PSVR, Vive
Dungeon
Epic Games
OSVR, Play, Star VR, Fove, LG 360 VR, Altergaze, Zeiss VR One, Homido, Freefly VR, Daydream
Need for Speed: No Limits VR
Electronic Arts
Play, Star VR, Fove, LG 360 VR, Altergaze, Zeiss VR One, Homido, Freefly VR, Daydream
LivelineVR
Minority Media
Play, Star VR, Fove, LG 360 VR, Altergaze, Zeiss VR One, Homido, Freefly VR, Daydream
Wonderglade
Resolution Games
Play, Star VR, Fove, LG 360 VR, Altergaze, Zeiss VR One, Homido, Freefly VR, Daydream
Underworld Overlord
Otherside Entertainment
Play, Star VR, Fove, LG 360 VR, Altergaze, Zeiss VR One, Homido, Freefly VR, Daydream
Twilight Pioneers
NetEase
Play, Star VR, Fove, LG 360 VR, Altergaze, Zeiss VR One, Homido, Freefly VR, Daydream
Playground
Google
Play, Star VR, Fove, LG 360 VR, Altergaze, Zeiss VR One, Homido, Freefly VR, Daydream
Daydream Blue
RalphVR
Play, Star VR, Fove, LG 360 VR, Altergaze, Zeiss VR One, Homido, Freefly VR, Gear, Daydream, OSVR
Virtualspeech
Virtualspeech
Applications
Play, Star VR, Fove, LG 360 VR, Altergaze, Zeiss VR One, Homido, Freefly VR, Gear, Daydream, OSVR
MetaWorld
HelloVR
Social MMO
Rift, Vive, PSVR, Daydream, Gear
Media
Videos
Screenshots