Avegant Glyph
Avegant Glyph
---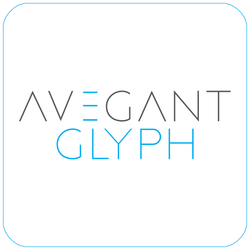 Avegant Glyph is a next-generation virtual reality console.
Summary
The Avegant Glyph is a unique device in that, unlike other solutions, it functions on HDMI output and a return signal. This means that, while there are 9 degrees of IMU motion tracking, it can also function as a "monitor" of sorts for games without VR compatibility. Thus, while the Avegant Glyph "works" with every game on this wiki, its motion control functionality may only work on certain titles.
Official Summary
Glyph mediawear is the world's first personal theater designed with lightweight portability, rich audio and amazingly precise video. Stop watching. Start seeing your content in vivid detail, no matter where you are.
Sophisticated, understated, elegant. The Glyph's streamlined design communicates its extraordinary abilities at first glance. The mediawear delivers audio, or vision plus audio, in a familiar form that goes anywhere with you—a distinct advantage over other head-mounted displays. Put the Glyph on, and you'll get the idea in seconds. It's that intuitive.
The Glyph recreates natural sight—there's no screen. Avegant's patented Retinal Imaging Technology uses advanced optics and microscopic mirrors to project images directly to the eyes. It's more like seeing than watching.
Games
Image
Name
Publisher
Genre
Platforms
A Chair in a Room: Greenwater
Wolf & Wood Interactive Ltd
Adventure, Indie, Simulation
OSVR, OSVR, Play, Star VR, Fove, LG 360 VR, Altergaze, Zeiss VR One, Homido, Freefly VR, Cardboard, Gear, Steam, Vive
A Legend of Luca
Legend Studio
Action, Adventure, Indie
OSVR, Steam, Vive
A-10 VR
FutureTown
Action, Indie
OSVR, Vive
Ace Combat 7
Bandai Namco
Flight Simulator
PSVR
Action Bowling
Atomic Bullfrog LLC
Gear
Ad Exitum
Legend Studio
Action, Adventure, Indie
OSVR, Vive
Aderyn's Cradle
Mojo Game Studios
Rift
ADR1FT
505 Games
Adventure, Sci-Fi
OSVR, PSVR, Rift, Vive
Adventure Time: Magic Man's Head
Turbo Button
Platformer
OSVR, PSVR, Rift, Gear, Steam, Vive
Affected - The Cabin
Fallen Planet Studios
Horror
Vive
Affected - The Manor
Fallen Planet Studios
Gear
Air Hockey VR
Trioxin245 Software
OSVR, Play, Star VR, Fove, LG 360 VR, Altergaze, Zeiss VR One, Homido, Freefly VR, Cardboard, Gear, iOS
AirMech VR
Carbon Games
OSVR, Rift
Albino Lullaby
Ape Law
Horror
OSVR, PSVR, Vive, Rift
Alice VR
Carbon Studio VR
OSVR, Rift
Alison Road
Lilith Ltd.
Rift
AltspaceVR
Altspace VR
Application
OSVR, Vive
Among the Sleep
Krillbite Studio
Horror
OSVR, Rift, PS4, PSVR, Steam, Xbox One,
Andromedum
Imbanova Entertainment Inc.
Casual, Indie
OSVR, Gear, Vive
Annie Amber
Pantumaca Barcelona, @CarlosGameDev, Talking About Media
Adventure, Casual, Indie
Gear
Anomalie
Krush Technologies
Adventure, Simulation
OSVR, Vive, Rift
Anshar Wars 2
OZWE
Gear
Apollo 11 VR Experience
David Whelan
Experience
OSVR, PSVR
Aquanox Deep Descent
Aquanox Team
Action, RPG, Simulation
OSVR, Vive, Rift
Arachnophobia
IGNIS VR
Experience
OSVR, Vive
Archean Worldbuilder
Defective Studios
Application
OSVR, Play, Star VR, Fove, LG 360 VR, Altergaze, Zeiss VR One, Homido, Freefly VR, Gear, Cardboard, Vive, Rift
Archer E. Bowman
voidALPHA
Gear
Arizona Sunshine
Vertigo Games
Shooter
OSVR, PSVR, Rift, Steam, Vive
ARK: Survival Evolved
Studio Wildcard
MMO
OSVR, PSVR
Armed Against the Undead
Unity3d.College
Action, Adventure, Early Access
OSVR, Steam
Art Gallery VR
Virtualitus
OSVR, Play, Star VR, Fove, LG 360 VR, Altergaze, Zeiss VR One, Homido, Freefly VR, Cardboard
Assetto Corsa
Kunos Simulazioni
Indie, Racing, Simulation, Sports
OSVR, Rift
Astral Domine
Spectral Illusions
Adventure, Indie
OSVR, Vive
Astroderps
Chronos VR
Casual, Indie, Strategy
OSVR, Steam
Atom Universe
Atom Republic
MMO
OSVR, PSVR
Atop the Wizard's Tower
Defiant Development
Gear
Attractio
GameCoder Studios
Puzzle
OSVR, PSVR
Audio Arena
Yorick van Vliet
Gear, Rift
Audioshield
Dylan Fitterer
Music
OSVR, Vive
Babel Rising 3D
happy IP
Gear
Babel: Tower to the Gods
Ruce
Indie, Early Access
OSVR, Steam
Back to Dinosaur Island Part 2
Crytek
Simulation
OSVR, Rift
Bait!
Resolution Games
Gear
Bandit Six: Salvo
Climax Studios
Gear
Bank Limit
Tastee Beverage Studios
Rift
Baseball Kings VR
Appnori
Rift
Baskethead
Oculus
Sports
OSVR, Play, Star VR, Fove, LG 360 VR, Altergaze, Zeiss VR One, Homido, Freefly VR, Gear, Cardboard, Vive
BassDrop
mxdwn
Shooter
PSVR
Batman: Arkham VR
Rocksteady
Action
PS4, PSVR
Battle Dome
QuinnTeq
Action, Early Access
OSVR, Vive
Battle Zone
Revellion
Action
OSVR, PSVR
Bazaar
VRJAM
Puzzle
OSVR, Gear, Vive, Rift
Beach Ball Valley
Paul Eckhardt
Casual, Simulation, Sports, Early Access
OSVR, Vive
Bebylon Battle Royale
Kite&Lightning
Fighting, Party
Vive, PSVR
Behind You
Hatipoglu Sores, Kendal Hatipoglu
Action, Adventure, Indie, Early Access
OSVR, Vive, Rift
Black Shield
SinceMe Networking & Technology Corp,. LTD
Adventure, Shooter
Vive
BLARP!
Isaac Cohen
Casual, Indie
OSVR, Vive
Blasters of the Universe
The Secret Location
Shmup
OSVR, Vive
BlazeRush
Targem Games
Action, Indie, Racing
OSVR, Rift
Blood VR
Raydingoz
OSVR, Play, Star VR, Fove, LG 360 VR, Altergaze, Zeiss VR One, Homido, Freefly VR, Cardboard, Gear
Bloxyz
Svution
Puzzle
OSVR, Vive
BombSquad
Eric Froemling
OSVR, Play, Star VR, Fove, LG 360 VR, Altergaze, Zeiss VR One, Homido, Freefly VR, Cardboard, Gear
BouncerVR
Terra Novita Software
Gear, Rift
Bound
Plastic
Puzzle
PS4, PSVR
Bowslinger
Pompaduo
Sports
OSVR, Vive
Budget Cuts
Neat Corporation
Action, Adventure, Indie
OSVR, Vive
Bullet Train
Epic Games
Rift
Bureau of Unexplained Phenomena
Tesseract - AVR development
Vive
Capria: Magic Of The Elements
HORN & IVRY
OSVR, Vive
Captain Clark Adventures
Overdrive
Gear
Carpe Lucem – Seize the Light
Application Systems
Puzzle
OSVR, PSVR
Casino VR Poker
Casino VR Ltd
Gear, Rift
CastleStorm VR
ZEN Studios
OSVR, Gear, Rift
CAT Interstellar
Ionized Games
Adventure, Indie, Early Access
OSVR, Rift
Catlateral Damage
Chris Chung, Fire Hose Games
Action, Casual, Indie, Simulation
OSVR, Vive
CDF Starfighter VR
MAG Studios
OSVR, Vive
Cerevrum
Cerevum
Gear
Chamber 19
Deepak M., Grant B.
OSVR, Vive
Chernobyl VR Project
Reality 51
Experience
OSVR, PSVR
ChromaGun
Pixel Maniacs
Action, Adventure, Indie
OSVR, Rift
Chronos
Gunfire Games
RPG
Rift
Chunks
Facepunch Studios
Indie, Simulation, Early Access
OSVR, Vive
City Z
Little Cloud Games
OSVR, Vive
Classroom Aquatic
Sunken Places
Stealth
OSVR, PSVR
Cloudlands: VR Minigolf
Futuretown
Casual, Sports
OSVR, Steam, Vive
Cosmic Trip
Funktronic Labs
Action, Adventure, Strategy, Early Access
OSVR, Vive
Cosmos Warfare
Artfire Games, Art Drive Games
Gear
Crashed Lander
Don Whitaker, Brain Blinks
Indie
OSVR, Vive, Rift
Crazy Machines 3
FAKT Software
Simulation, Strategy
OSVR, Vive, Rift
Crystal Rift
Psytec Games
Dungeon Crawler
OSVR, Gear, PSVR, Rift, Vive
Cubey Tube
Alex Brigham
Gear
Cubic Room VR
Anyplays
OSVR, Play, Star VR, Fove, LG 360 VR, Altergaze, Zeiss VR One, Homido, Freefly VR, Cardboard
Cult County
Renegade Kid
Horror
PSVR
CurveBall VR
BurgoyneVRdev
OSVR, Play, Star VR, Fove, LG 360 VR, Altergaze, Zeiss VR One, Homido, Freefly VR, Cardboard
Cyber Danganronpa VR The Class Trial
Spike Chunsoft
PSVR, Vive
Cyber Defender
Codeloaf Studios
Vive
Cyberpong VR
Colopl NI
Action, Casual, Sports
OSVR, Vive
Damaged Core
High Voltage, Oculus
Rift
Dangerball
London Studio
PSVR
Dark Days
Parallel Studio, Oculus
Gear
Darkfield VR
VR Bits
OSVR, Gear, Rift
Darknet
E McNeill
Gear, Rift
Dawn of the Robot Empire
oeFun, Inc.
OSVR, Vive
Daydream Blue
RalphVR
Play, Star VR, Fove, LG 360 VR, Altergaze, Zeiss VR One, Homido, Freefly VR, Gear, Daydream, OSVR
Dead & Buried
Andrew and Ryan
Rift
Dead Bug Creek
California Rex
Adventure
OSVR, PSVR, Vive, Rift
Dead End Alley
Cry Havoc Games
Gear
Dead or Alive Xtreme 3
Team Ninja, Koei Tecmo
PSVR
Dead Secret
Robot Invader
Puzzle
OSVR, Rift, PSVR, Gear, Vive
Deer Hunter VR
Glu Mobile
Gear
Deer Man
Red Mount Media
Adventure, Casual, Indie
OSVR, Steam
Defense Grid 2 VR
Hidden Path Entertainment
OSVR, Rift
Descent: Underground
Descendent Studios Inc.
Action, Indie, Early Access
OSVR, Vive
Desert Bus 2.0
Shiny Shoe
Racing
PSVR
Detached
Anshar Studios
OSVR, Vive
Digital Combat Simulator World
The Fighter Collection & Eagle Dynamics, Inc.
Simulator
OSVR, Vive, Rift
Dim Light
SANBAE
Gear
Dimensional Intersection
Nicalis
Music
PSVR
Directionless
Zach Tsiakalis-Brown
OSVR, Vive
DiRT Rally
Codemasters Racing Studio
Racing, Simulation, Sports
OSVR, Rift
Disco Flux
Solus Games
Rhythm Shooter
PSVR
Displacement Theory
Karel, Oculus
Rift
Distance
Refract
Arcade, Racing
OSVR, PSVR
Doctor Kvorak's Obliteration Game
Freekstorm
OSVR, Vive
Dodge This VR
IMGNATION Studios
Gear
Dogfight Elite
Echoboom S.L.
OSVR, Vive
Doll-City VR
GaelDK
OSVR, Vive
Doom VR
Bethesda
OSVR, Vive
Doorways: Prelude
Saibot Studios
Action, Adventure, Indie
OSVR, Steam
Draco Dux
BraveDev
OSVR, Vive
Dragon Front
High Voltage
Rift
Dreadhalls
White Door Games, SL
Gear, Rift
Dream Flight
REFUGIO3D®, Claudio Panzanaro
Adventure, Simulation
Gear
Dreams
Media Molecule
Creation Tool
PSVR
Drift
Aby BATTI
Gear
DRIVECLUB VR
Evolution Studios
Arcade, Racing
PSVR
Drop Dead
Pixel Toys
Gear
Dungeon
Epic Games
OSVR, Play, Star VR, Fove, LG 360 VR, Altergaze, Zeiss VR One, Homido, Freefly VR, Daydream
Dungeon Survival
STORYTELLER VR
Vive
Dwingle
XXII CREATIVE
Vive
Dynasty Warriors 8 VR
Tecmo Koei
Action
OSVR, PSVR
Eagle Flight
Ubisoft
Flight Simulator
PSVR, Vive
Earthlight
Opaque Media
Experience
PSVR, Vive
Echo Red
Nick Pottom
Vive
Eclipse
White Elk
Sci-Fi, Adventure
PSVR
Eclipse - Defending the Motherland
Hangzhou NezhaGames
OSVR, Vive
Edge of Nowhere
Insomniac Games
Rift
ElemenTerra
Freeform Labs
Rift
Elite Dangerous
Frontier Developments
Space Simulator
OSVR, Rift
End Space
Justin Wasilenko
Space Simulator
Rift, PSVR, Gear
Endless Dead
Ghost Machine
OSVR, Vive
Enemy Starfighter
House of the Dying Sun
Rift
Escape from Bunker 14
Tiriam Immersive Media
Gear
Escape Room VR
evilport
Gear
Escape: Close Call
Tarboosh Games
Action, Casual, Indie
OSVR, Rift
Esper
Coatsink
OSVR, Gear, Rift
Ether One
White Paper Games
Adventure, Indie
OSVR, Rift
Euclidean
Alpha Wave Entertainment, AAD Productions
Action, Casual, Indie
OSVR, Vive
EVE: Gunjack
CCP Games
Sci-Fi, Shooter
OSVR, PSVR, Rift, Gear
EVE Valkyrie
CCP Games
Simulation, Shooter
Rift, PS4, PSVR
Everest VR
Sólfar Studios
Experience
PSVR, Vive
EverQuest Next
Daybreak Game Company LLC
Rift
EVERSPACE
ROCKFISH Games
Action, Indie
OSVR, Vive
Evil Robot Traffic Jam
Element Games
Gear
Faceted Flight
The Department of Silly Stuff, LLC
OSVR, PSVR
Fallout 4 VR
Bethesda
OSVR, Vive
Fantastic Contraption
Radial Games, Northway Games
Puzzle video game
OSVR, Vive
Farlands
Oculus
Exploration
Rift
FARPOINT
Impulse Gear
Shooter
PSVR
FastHit VR
PROTEUS VR LABS
OSVR, Play, Star VR, Fove, LG 360 VR, Altergaze, Zeiss VR One, Homido, Freefly VR, iOS, Cardboard
Fated: The Silent Oath
Frima Studios
Fantasy, Adventure
OSVR, PSVR
Felt Tip Circus
Alpha Wave Entertainment, AAD Productions
OSVR, Vive
Feral Rites
Insomniac Games
Rift
Filthy Lucre
Fabrik
Stealth, Action
PSVR
Final Approach
Phaser Lock Interactive
Strategy
OSVR, Vive, PSVR
Final Burn
Final Burn Alpha
Rift
Final Fantasy XIV: A Realm Reborn
Square Enix
Massively multiplayer online role-playing game
PS4, PSVR, Steam
Final Fantasy XV VR Experience
Square Enix
RPG/Shooter
PS4, PSVR
Final Strike
Ghost Machine
OSVR, Vive
Finding Gravity
GRACE Foundry
Rift
Finding Monsters Adventure VR
Blackriver Studios
Gear
FindingVR
The Vision Raiders
Gear
FIRMA
DigitalJogn
Rift
Flagship
Urban Logic Games Ltd.
Rift
Floor Plan
Turbo Button
Gear, Rift, OSVR
Flying Acres VR
Ben Librojo
Rift
Flying Fighter
Amytis Games
OSVR, Play, Star VR, Fove, LG 360 VR, Altergaze, Zeiss VR One, Homido, Freefly VR, Cardboard
FlyInside FSX
FlyInside Inc.
Vive
FORM: Episode 1
Charm Games
Vive
Front Defense
HTC
Vive
Fruit Golf
Coal Car Studio Ltd.
OSVR, Vive
Fruit Ninja VR
Halfbrick Studios
Simulator
OSVR, Play, Star VR, Fove, LG 360 VR, Altergaze, Zeiss VR One, Homido, Freefly VR, Daydream, Rift, PSVR, Vive
Fusion Wars
estudiofuture
Gear, Rift
Futuridium EP Deluxe
MixedBag Games
Sci-Fi, Shooter
OSVR, PSVR
Futuridium VR
MixedBag Games
Sci-Fi, Shooter
OSVR, PSVR
Gang Beasts
Double Fine
Party Game
OSVR, PSVR
Garage Drummer VR
Blazing Tree Studio
Audio Production, Early Access
OSVR, Steam
Gary the Gull
Motional LLC
Experiences
PSVR
Geocore
Anarchy Interactive
Action, Indie, Early Access
OSVR, Rift
Get Even
Bandai Namco
First Person Shooter
PSVR
Ghost Theory
Dreadlocks Ltd.
Horror
OSVR, PSVR
Ghost Vector
Ghost Vector
Vive
Giant Cop: Justice Above All
Other Ocean Interactive
Casual, Indie, Simulation
OSVR, Vive
Glider Island
JOEY SIPOS
Simulator
OSVR, Vive, Rift
Glitchspace
Space Budgie
Adventure, Indie
OSVR, Steam
GNOG
KO_OP
Puzzle
OSVR, Play, Altergaze, Zeiss VR One, Homido, Freefly VR, iOS, PS4, PSVR, Steam
GoD Factory: Wingmen
Nine Dots Studio
Action, Indie, Simulation, Strategy
OSVR, Steam
Godling
Sólfar Studios
Adventure, Sandbox
PSVR
Golem
Highwire Games
PSVR
Golf Masters
Ghost Machine
OSVR, Vive
Goosebumps: Night of Scares
Cosmic Forces
Gear
GT SPORT
Sony Computer Entertainment
PSVR
GRID Autosport
Codemasters, Feral Interactive (Mac), Feral Interactive (Linux)
Racing, Sports
OSVR, Steam
GRID Autosport Complete
Codemasters, Feral Interactive (Mac), Feral Interactive (Linux)
Racing, Sports
OSVR, Steam
Ground Branch
BLACKFOOT STUDIOS
Rift
Gumball Drift
Ghost Machine
OSVR, Vive
Gun Blast VR
Mimicrysoft
OSVR, Play, Star VR, Fove, LG 360 VR, Altergaze, Zeiss VR One, Homido, Freefly VR, Cardboard, Gear
Gun Range VR
Limited Resources
OSVR, Vive
Gunner
nDreams
Arcade, Shooter
OSVR, Play, Star VR, Fove, LG 360 VR, Altergaze, Zeiss VR One, Homido, Freefly VR, Cardboard, Gear
Gunship Battle 2 VR
JOYCITY
PSVR, Vive
Hot Dogs, Horseshoes & Hand Grenades
RUST LTD.
Vive
Hardcode
Jedium Game Studio
OSVR, Play, Star VR, Fove, LG 360 VR, Altergaze, Zeiss VR One, Homido, Freefly VR, Cardboard
MUSIC VR
Harmonix
Music
PSVR
Hat Trick Header
no-pact
OSVR, Vive
Hatsune Miku VR
Sega
PSVR
Hatsune Miku VR: Future Live
Sega
PSVR
Hatsune Miku: Project DIVA X
Sega
Rhythm game
PSVR
Headmaster
Frame Interactive
Sports
PS4, PSVR
Heaven Island - VR MMO
Fabio Ferrara, Fabio Mosca, Giulia Airoldi, Chubby Pixel
Adventure, Indie, Massively Multiplayer
OSVR, Steam
Heaven Island Life
Fabio Ferrara, Fabio Mosca, Giulia Airoldi, Chubby Pixel
Adventure, Indie, Massively Multiplayer
OSVR, Steam
Heavy Gear Assault
RiftInto
Rift
Hellgate VR
Hanbitsoft
PSVR
Here They Lie
Tangentlemen
Horror
PSVR
Herobound Spirit Champion
Gunfire Games
OSVR, Rift, Gear
Herobound: Gladiators
Escalation Studios
Gear
Hidden Template - VR Adventure
HandyGames
OSVR, Play, Star VR, Fove, LG 360 VR, Altergaze, Zeiss VR One, Homido, Freefly VR, Cardboard, Gear
Hitman GO: VR
Square Enix
OSVR, Gear, Rift
HoloBall
TreeFortress Games
Action, Indie, Sports
OSVR, Steam
Holodance
narayana games UG
Casual, Indie, Sports, Early Access
OSVR, PSVR, Vive
Holodaze
Sysdia Games
Action, Casual, Indie
OSVR, Vive
HoloGrid: Monster Battle
Happy Giant, Tippett Studio
FPS
Hololens
Holopoint
Alzan Studios, LLC
OSVR, Vive
Hoops VR
Wizard Games Inc.
Sports
OSVR, Steam
HordeZ
Zenz VR
Action, Indie
OSVR, Vive
House of the Dying Sun
Marauder Interactive, LLC
Action, Indie, Simulation, Early Access
OSVR, Rift, Steam, Vive
Hover Junkers
Stress Level Zero
Action, Adventure, Indie
OSVR, Steam, Vive
How We Soar
Penny Black Studios
PSVR
Hypatia
TimeFire VR
Vive
Hyper Bowling VR
Blaze Forward Games
Casual, Sports
OSVR, Vive
Hyper Void
InFramez Technology
OSVR, PSVR
I Expect You To Die
Schell Games
Rift
IKEA VR Experience
IKEA Communications AB
OSVR, Vive
InCell VR
NIVAL VR
OSVR, OSVR, Play, Star VR, Fove, LG 360 VR, Altergaze, Zeiss VR One, Homido, Freefly VR, Cardboard, Gear
InMind VR
Nival
Adventure
OSVR, OSVR, Play, Star VR, Fove, LG 360 VR, Altergaze, Zeiss VR One, Homido, Freefly VR, Gear, Cardboard, Vive, Rift
Insane Decay of Mind
Merge Games, IV Productions
OSVR, Vive
Insignificant
Significant Games
OSVR, Rift
INSURGENT: Shatter Reality
Lionsgate
OSVR, Play, Star VR, Fove, LG 360 VR, Altergaze, Zeiss VR One, Homido, Freefly VR, Gear, Cardboard, Rift
Into Arcade
Charles Alexander
Vive
Into the Dead
PIKPOK
Gear, Rift
Into The Deep
London Studio
PSVR
Invasion Force
Ghost Machine
Rift
IOmoon
Headtrip Games llc
OSVR, Vive
IRacing
iRacing.com Motorsport Simulations, iRacing
Massively Multiplayer, Racing, Simulation, Sports
OSVR, Rift
Irrational Exuberance
Buffalo Vision
OSVR, Vive
IrreVRsible
Raptor-Lab
OSVR, Vive
Island 359
Cloud Gate Studio
Vive
Islands of Nyne: Battle Royale
DEFINE HUMAN STUDIOS
Vive
ITSY
Mimerse
Gear
Jeeboman
Futuretown
OSVR, Vive
Job Simulator
Owlchemy Labs
Simulation
OSVR, PSVR, Vive
John Wick: The Impossible Task
Starbreeze Studios
OSVR, Vive
JUMP
Endeavor One Inc.
Action, Indie
OSVR, Rift, Gear
Kairo
Locked Door Puzzle
Adventure, Indie
OSVR, Steam
KartKraft
Black Delta
Racing, Simulation, Sports, Early Access
OSVR, Rift
Keep Talking and Nobody Explodes
Steel Crate Games
Indie
OSVR, Gear, PSVR, Vive
Kerser
IRIS VR
OSVR, Gear, Rift
Killing Floor: Incursion
Trip Wire
Rift
Kingdom Come: Deliverance
Warhorse Studios
Rift
Kingspray Graffiti Simulator VR
Kingspray
OSVR, Vive
Kismet
Psyop
OSVR, Vive
Kittypocalypse
Bolverk Games
Vive, PSVR
Klepto
Meerkat Gaming
OSVR, Vive
Kona
Parabole
Adventure, Indie, Early Access
OSVR, Rift, PSVR
Korix
Stellar VR
Rift
L U N E
Isaac Cohen
Casual, Indie, Simulation
OSVR, Steam
La Peri
Innerspace VR
OSVR, Vive
Lab
Valve
OSVR, Vive
Lamper VR 2.0
Archiact Interactive Ltd.
OSVR, OSVR, Play, Star VR, Fove, LG 360 VR, Altergaze, Zeiss VR One, Homido, Freefly VR, Cardboard
Land's End
Lands End Team
Gear
Land's End
ustwo games
Exploration, puzzle
Rift, Gear
Leave The Nest
Kaio Interactive
OSVR, Vive
Left Hand Path
Strange Company
OSVR, Vive
Legend of Dungeon
Robot Loves Kitty
OSVR, Vive
Life of Lon
Block Interval
Sidescroller
Vive, Rift
Lifeless
Rigid-Soft, Green Man Gaming Publishing
OSVR, Rift
Lightblade VR
Andreas Hager Gaming
OSVR, Vive
Little Witch Pie Delivery
KAYAC INC.
Gear
LivelineVR
Minority Media
Play, Star VR, Fove, LG 360 VR, Altergaze, Zeiss VR One, Homido, Freefly VR, Daydream
Loading Human
Untold Games
Adventure
PSVR
Lost Cities VR Edition
The Campfire Union
Gear
Lost Contact VR - BlastVR B1
BlastVR
OSVR, Play, Star VR, Fove, LG 360 VR, Altergaze, Zeiss VR One, Homido, Freefly VR, Cardboard
Lost Route
Imbanova Entertainment Inc.
Adventure, Indie, Early Access
OSVR, Vive
Lucky's Tale
Playful Corp.
Rift
Luna
Luna
Rift
Lunar Flight
ShovSoft
OSVR, Rift
Lunasee
Iridium Studios
Gear
Marble Mountain
Lightning Rock
Action, Adventure, Casual, Indie
OSVR, Vive
MaximumVR
Alientrap
OSVR, Vive
Mega Spacehole
Furious Union
Gear
Megaton Rainfall
Pentadimensional Games
PSVR
Mervils: A VR Adventure
VitruviusVR
PSVR, Vive
MetaWorld (Improbable)
Improbable
MMO
OSVR, Gear, PSVR, Vive, Rift
Metro Wrap
Valve
Rift
Mind Ovr Matter
Joe Chatfield
OSVR, Vive
Mind Unleashed
IV Productions, Merge Games, Frost Earth
Action, Indie
OSVR, Vive
Mind: Path to Thalamus
Pantumaca Barcelona, @CarlosGameDev, Dani Navarro, Luka Nieto, Talking About Media
Adventure, Indie, Strategy
OSVR, Vive, PSVR
MIND: Path to Thalamus Enhanced Edition
Pantumaca Barcelona, @CarlosGameDev, Dani Navarro, Luka Nieto, Talking About Media
Adventure, Indie, Strategy
OSVR, Steam
Minecraft
Mojang
Voxel, creation, simulator
Hololens, Rift, Gear, PSVR
Minformer
Riftcat
Rift
Minigame Party VR
OSVR, Steam
Modbox
Alientrap
Casual, Indie, Simulation, Early Access
OSVR, Vive
The Modern Zombie Taxi Co.
Sony Santa Monica
Driving, Arcade
PSVR
Monstrum
Team Junkfish
OSVR, Steam
Moon Strike
Moon Strike
Arcade
Vive, Rift
Mortal Blitz VR
Skonec Games
PSVR, Gear
Moto Racer 4
Microids
OSVR, PSVR
Mutato Match
Emerald Activities
Casual, Indie, Early Access
OSVR, Vive
Muv-Luv VR
Degica
OSVR, Vive
Mythos of the World Axis
Ats Kurvet
OSVR, Rift
Narcosis
Honor Code, Inc.
Adventure, Indie
OSVR, Rift
Need for Speed: No Limits VR
Electronic Arts
Play, Star VR, Fove, LG 360 VR, Altergaze, Zeiss VR One, Homido, Freefly VR, Daydream
Neverout
Setapp Sp. z o.o.
Gear
NewRetroArcade: Neon
Digital Cybercherries
OSVR, Vive
Nighttime Terror
Mark Schramm
OSVR, OSVR, Play, Star VR, Fove, LG 360 VR, Altergaze, Zeiss VR One, Homido, Freefly VR, Gear, Cardboard, Rift
Nimbus Knights
Otherworld
Vive
Ninja Trainer
AtomicVR
Vive
Niten
Donald MacDonald
OSVR, Vive
No Man's Sky
Hello Games
Simulation
OSVR, PSVR
NoLimits 2 Roller Coaster Simulation
Mad Data GmbH & Co. KG
Indie, Simulationv
OSVR, Steam
O! My Genesis VR
PEC Entertainment Inc.
PSVR
Obduction
Cyan Games
Adventure, puzzle
OSVR, Rift
Octoshield VR
Anthony Pigeot
Action, Indie, Simulation, Sports, Early Access
OSVR, Vive
Oculus Arcade
Oculus
Gear, Rift
OhanaChan
Dazzle
Gear
Omega Agent
Fireproof Games
OSVR, PSVR, Gear
Onward
DownPour Interactive
HTC Vive, Oculus Rift, Oculus Quest
Orc Assault
Ghost Machine
Indie, RPG, Strategy
OSVR, Vive
Out of Ammo
RocketWerkz
Action, Indie, Strategy, Early Access
OSVR, Vive
Overload
Revival Productions, LLC
OSVR, Vive
P.O.L.L.E.N.
Mindfield Games
Adventure, Indie
OSVR, Rift
Paintey
ShadowBrain Games
Early Access, Indie, Simulation
OSVR, Vive
Pane In The Glass
Infinite Wisdom VR Studios
Vive
Paranormal Activity: The Lost Soul
VRWERX
Vive, PSVR
Perfect Angle VR - Zen Edition
Ivanovich Games
Casual, Indie, Simulation, Strategy
OSVR, OSVR, Play, Star VR, Fove, LG 360 VR, Altergaze, Zeiss VR One, Homido, Freefly VR, Cardboard, Rift, Vive
Periodonica
Jumping Llamas
Casual, Indie, Sports, Early Access
OSVR, Vive
Photon Strike
Photon Forge
Gear
Pierhead Arcade
Mechabit Ltd
Casual, Indie, Simulation, Early Access
OSVR, Vive
Pinball FX2 VR
ZEN Studios
OSVR, Rift
PlanetFate
Aaron Matthies
OSVR, Vive
Playground
Google
Play, Star VR, Fove, LG 360 VR, Altergaze, Zeiss VR One, Homido, Freefly VR, Daydream
Playhead
Innerspace VR
Gear
PlayStation VR Movie Player
Sony
PSVR
PlayStation VR Worlds
London Studio
PSVR
Playthings
Always & Forever Computer Entertainment
Vive
Please, Don't Touch Anything
Four Quarters, BulkyPix
Indie
OSVR, Gear, Rift
Poly Runner VR
Lucid Sight, Inc.
Casual, Indie
OSVR, Gear, Vive, Rift
Polynomial 2
Dmytry Lavrov
Action, Indie, Simulation, Early Access
OSVR, Steam
Pong Waves VR
Hamzeh Alsalhi
Casual, Simulation, Sports, Early Access
OSVR, Vive
Pool Nation VR
Cherry Pop Games, Perilous Orbit
Casual, Indie, Simulation, Sports, Strategy
OSVR, Steam, Vive
Portal Stories: VR
Prism Studios
Adventure
OSVR, Vive
Prime Bird
Prime Bird Team
Gear
Private Eye
PrivateEyeVR
Rift
Probably Archery
South East Games
Action, Casual, Indie, Sports
OSVR, Steam
Project Arena
CCP Games
Prototype
Vive, Rift
Project CARS
Slightly Mad Studios, BANDAI NAMCO Entertainment
Racing, Simulation, Sports
OSVR, Vive, PSVR
Project Ghost
Project Ghost Studios
Vive
Project Sansar
Linden Lab
Experiences
Vive, Rift
Protocol Zero
Skybox Labs
Gear
Proton Pulse
ZeroTransform
Indie
OSVR, OSVR, Play, Star VR, Fove, LG 360 VR, Altergaze, Zeiss VR One, Homido, Freefly VR, Cardboard
Protonwar
Outer Planet Studios
Action, Indie, Early Access
OSVR, Vive, Rift
Psychonauts 2
Double Fine Productions
Platforming, Adventure
OSVR, PSVR
Psychonauts in the Rhombus of Ruin
Double Fine Productions
Platforming, Adventure
OSVR, PSVR
PULSAR: Lost Colony
Leafy Games, LLC
OSVR, Rift
Push for Emor
Lupus Solus Studio
Action, Indie, RPG, Early Access
OSVR, Vive
P·O·L·L·E·N
Mindfield Games
Adventure, Indie
OSVR, Steam, PSVR
Q.U.B.E.²
Toxic Games
PSVR
Q.U.B.E: Director's Cut
Toxic Games
Action, Adventure, Indie
OSVR, Steam
Qb
PlaySys
Gear
Qbeh-1: The Atlas Cube
Digital Tribe
Adventure, Casual, Indie
OSVR, Steam
Quar: Battle for Gate 18
Steel Wool Games
Action, Strategy
OSVR, Vive
Qube Residence VR
Radu Cius
OSVR, Play, Star VR, Fove, LG 360 VR, Altergaze, Zeiss VR One, Homido, Freefly VR, Cardboard
Racecraft
Vae Victis Games
OSVR, Vive
Radial G
Tammeka Games
Indie, Racing
OSVR, PSVR, Rift, Vive
Rail Adventures
exosyphen studios
Indie, Early Access
OSVR, Vive
Raw Data
Survivos
Action, Indie, Strategy, Early Access
OSVR, Vive
Rec Room
Against Gravity
Action, Casual, Shooter, Social VR, Sports
OSVR, Vive, Rift, PSVR
Rescuties! VR
Charles Deck
Arcade
Vive, Rift
Resident Evil: Biohazard
CAPCOM Co., Ltd.
OSVR, PSVR
Rexodus: A VR Story Experience
Steelehouse VR Studios
Casual, Free to Play, Indie
OSVR, Vive, Rift
REZ Infinite
Enhance Games, Monstars + Enhance Games
PSVR
Rift's Cave
Frost Earth Studio
Adventure, Indie, Early Access
OSVR, Rift
RIGS Mechanized Combat League
Guerrilla Cambridge
PSVR
Rilix Coaster
Rilix
Gear
Ripcoil
Sanzaru Games
Rift
Robinson: The Journey
Crytek
PSVR
ROBLOX
Roblox Corporation
Rift
Rock Band VR
Oculus, Harmonix
Rift
Rocket Toss
Oculus
Gear
Romans from Mars 360
Sidekick Ltd.
OSVR, Play, Star VR, Fove, LG 360 VR, Altergaze, Zeiss VR One, Homido, Freefly VR, Cardboard, Gear
Rooms: The Unsolvable Puzzle VR
HandMade Game
Adventure, Casual, Indie
OSVR, Rift
Ruckus Ridge VR Party
Foreignvr
Action, Indie
OSVR, Vive
Runes: The Forgotten Path
Stormborn Studio
OSVR, Vive
S.E.N.S.
ARTE Creative
Gear, Rift
Salvaged
Opposable Games
Rift
Samsung School of Rugby
Samsung
Gear
Saurian
Max Media
OSVR, Rift
Scavenger's Odyssey
London Studio
PSVR
SelfieTennis
Bandello, Devolver Digital
Indie, Sports
OSVR, Vive
Serious Sam VR: The Last Hope
Croteam VR, Devolver Digital, Croteam
Action, Indie, Early Access
OSVR, Rift, Vive
Sheriff VR
VRGIANT
OSVR, Play, Star VR, Fove, LG 360 VR, Altergaze, Zeiss VR One, Homido, Freefly VR, Cardboard, Gear, iOS
Shin Godzilla
Toho
Experience
PSVR
Shironeko VR Project
COLOPL Inc.
Gear, Rift
Shooting Showdown 2
Naquatic LLC
Gear
Shufflepuck Cantina Deluxe
Agharta Studio
Action, Indie, Sports
OSVR, Rift
Siegecraft Commander
Blowfish Studios
OSVR, Vive
Sky Fighter: Training Day
3D Scenica
Gear, Rift
Sky Tower
Animootor
Casual, Indie, Simulation
OSVR, Steam
Skyworld
Vertigo Games, Wolfdog Interactive
Indie, Strategy
OSVR, Vive
Sluggy's Fruit Emporium
Timothy Johnson
Indie, Simulation
OSVR, Vive
SmackItBall
VR Sports
Vive
Smash Hit
Mediocre AB.
Gear
Smash Hit Plunder
Triangular Pixels
Gear
Smashing the Battle
Studio HG
OSVR, Rift
Smell of Death
Alkame Games
OSVR, Vive
SNOW
Poppermost
OSVR, Rift
Snow Fortress
Mythical City Games
OSVR, Vive
Snow Strike
dpid.co
OSVR, Play, Star VR, Fove, LG 360 VR, Altergaze, Zeiss VR One, Homido, Freefly VR, Cardboard, Gear
Social Trivia
Oculus
Gear
Solitaire Jester
Resolution Games
Gear
Solus Vive!
Teotl Studios
Vive
Space Agent
Space Agent
Gear
Space Bit Attack
Lucid Sight, Inc.
OSVR, Rift
Space Box: The Journey Out of the Box
Tom Graczyk
platform, puzzle
OSVR, Play, Star VR, Fove, LG 360 VR, Altergaze, Zeiss VR One, Homido, Freefly VR, Cardboard
Space Hulk: Deathwing
Games Workshop Ltd.
OSVR, Rift
Space Nomads
Loading Studio
Rift
Space Pirate Trainer
I-Illusions
Action, Early Access
OSVR, Steam, Vive
Spare Parts
Electronic Arts Inc.
Vive
Spell Fighter VR
Kubold
OSVR, Vive
Spells 'n' Stuff
Luke Haney
OSVR, Vive
Spermination
Phr00t's Software
Action
OSVR, Vive
Star Citizen
Roberts Space Industries
Rift
Star Phoenix
Blazar Games
Horror
Vive, Gear
Star Trek: Bridge Crew
Ubisoft
Scifi
Vive, Rift
Star Wars Battlefront Rogue One: X-wing VR Mission
Criterion Games, DICE
Simulator
PSVR
Star Wars: Trials on Tatooine
ILM
Vive
Starry
DJH
Gear
Statik Institute of Retention
Tarsier Studios
PSVR
Stealth Labyrinth
IV Productions, Merge Games
Action, Indie
OSVR, Vive
SteamDolls
THE SHADY GENTLEMEN
Vive
SteamHammerVR
GamestormVR
OSVR, Vive
Stern Pinball Arcade
FarSight Studios
Gear
Storm VR
UNIT9
Adventure, Casual, Indie, Simulation
OSVR, Vive
Stranded Deep
Beam Team Games, Beam Team Pty Ltd
Adventure, Indie, Early Access
OSVR, Rift
Strike Suit Zero
Born Ready Games Ltd.
Action, Indie, Simulation
OSVR, Steam
Sublevel Zero
Sigtrap Games
Action, Indie
OSVR, Steam
Subnautica
Unknown Worlds Entertainment
Adventure, Indie, Early Access
OSVR, Rift
SuperBike TT
Ghost Machine
Racing, Sports, Early Access
OSVR, Rift
SUPERHOT
SUPERHOT Team
Action, Indie
OSVR, Rift, PSVR
Super Hyper Cube
KOKOROMI, POLYTRON
OSVR, PSVR
Surgeon Simulator VR: Meet The Medic
Bossa Studios
OSVR, Vive
Surgeon Simulator: Anniversary Edition
Bossa Studios
Action, Indie, Simulation
OSVR, Steam
Surgeon Simulator: Experience Reality
Bossa Studios
OSVR, Vive
Surreal VR
Surreal Games
Adventure, Casual, Free to Play, Indie, Massively Multiplayer, Simulation
OSVR, OSVR, Play, Star VR, Fove, LG 360 VR, Altergaze, Zeiss VR One, Homido, Freefly VR, Cardboard
Surrounded by Bugs!
Bruno Gruber
Vive
Sweet Escape VR
Monster VR
Action, Adventure, Casual, Indie, Racing, Simulation, Sports, Early Access
OSVR, Vive
Swing Star VR
Computer Lunch
OSVR, Rift, Gear
Sword Art Online: The Beginning
IBM
Vive
Tabletop Simulator
Berserk Games
Casual, Indie, RPG, Simulation, Strategy
OSVR, Vive
Tactera
E McNeill
Gear, OSVR, Rift
Technolust
IRIS VR
OSVR, Rift
Technolust: Scanlines
IRIS VR Inc.
OSVR, PSVR, Vive
Tekken 7
Bandai Namco Entertainment
Fighting
OSVR, PSVR
Temple Run VR
Imangi Studios, LLC
Gear
Tethered
Secret Sorcery Towers
PSVR
The Assembly
nDreams
Adventure, Scifi
OSVR, PSVR, Rift, Vive
The Brookhaven Experiment
Phosphor Games
Action, Indie
OSVR, Vive
The Climb
CRYENGINE
Rift
The Collider 2
Shortbreak Studios s.c.
Action, Casual, Racing
OSVR, Rift, Vive
The Fifth Sleep
Innerspace VR
Gear
The Forest
fmod
OSVR, Rift
The Gallery Episode 1: Call of the Starseed
Cloudhead Games ltd.
OSVR, PSVR, Rift, Steam, Vive
The Gallery: Six Elements
Cloudhead Games
Puzzle, Adventure
OSVR, Vive, PSVR
The Golf Club
HB Studios
Simulation
OSVR, PSVR
The Grand Canyon VR Experience
Immersive Entertainment, Inc.
Adventure, Casual, Indie, Simulation, Early Access
OSVR, Steam
The Hum: Abductions
Totwise Studios
Horror
OSVR, PSVR, Vive, Rift
The Lab
Valve
Free to Play
OSVR, Vive
The Last Standing VR
BlastVR
OSVR, Play, Star VR, Fove, LG 360 VR, Altergaze, Zeiss VR One, Homido, Freefly VR, Cardboard, Gear
The London Heist
London Studio
PSVR
The Music Room
CHROMACoda
Application
PSVR, Vive, Rift
The Nest
invrse studios
Action, Indie, Simulation, Early Access
Vive
Media
Videos
Screenshots